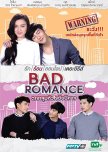 binge-watch worthy award.
it's ridiculous, corny, and technically not good - the very definition of a guilty pleasure
in spite of all this i enjoyed it a lot.
I came here straight from together with me the series (and enjoyed Bad Romance's supportive characters much more that the sequel's)
mainly for knock & korn, not gonna lie
well, THAT changed the moment Yiwah & Cho became leaders of the show - loved them together *.*
how she kept her self control in check and played the hard to get game till the end is beyond me tbh
but it was about time my girl got herself a man!
plot twist: i had an inkling about it, so that wasn't so much of a shock as it was a surprise
the end was very sweet... love comes from feelings, not gender!
can't wait for together with me: the next chapter.
Was this review helpful to you?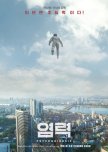 With all the buzz going around, I thought, for sure, this was gonna be a hit.
I didn't expect it to be this bad.
Ryu Seung Ryong -> I don't know him that well, but I can tell he doesn't belong in this movie.
It has zero consistency and a whole lot of noise.
Yeon Sang Ho was also the screenwriter? Whaaat?
Maybe next time just stick to directing.
That wasn't so bad.
What a way to ruin a cool premise.
But it's a story about a super dad trying to get his daughter back, you say.
I DON'T CARE.
But what if it was a story about a loser dad trying to save his daughter from a horde of zombies, you ask
I CRIED IN THAT ONE
Was this review helpful to you?