Details
Last Online: 54 minutes ago
Gender: Female
Location: Orlando Florida
Total Edits: 17,657
Birthday: January 20
Roles:

VIP

Join Date: September 2, 2017

OldAnimeLady
Orlando Florida
OldAnimeLady
Orlando Florida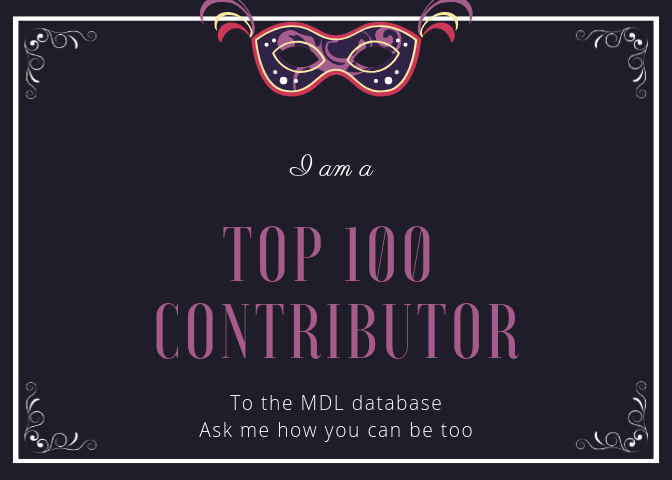 1-VsArashi- I am locating all episodes, and putting them on my One drive for the episode descriptions on this site.  (so far I think we only have up to some 2010-89 episodes out of 430+) if you want to to help send me a pm.
2-.Watching Challenge - 52 week Challenge   and 2019 Watching Challenge and OAL's Japanese Challenge
Wanna know what Jdorama has been subbed in 2019? Giftedones map is a good place to start
My Rating System for Dramas

1- Not worth the air the actors breathed while making this.
2- Waste of digital space
3- This sux
4- Look at the picture, read the synopsis, you get more out of it than the actual drama/movie 
5- This is bad

 6 - Watchable
7- Mediocre 
8- Recommended watching
9 - Almost great
10 - Everyone should watch it




Who are the men that make me Shiver?

Kamenashi KazuyaMDL


Stalker's Guide

Ninomiya Kazunari


MDL




Stalker's Guide

Matsumoto Jun


MDL




Stalker's Guide

Others: 

Hirano Sho

Yamada Ryousuke

Oguri Shun

Inoo Kei

Matsuda shota

Noda Yojiro

More that aren't coming to mind right now. 
Real name: Until you know me its OAL or old anime Lady
Age: Grandmother of 2
Married with 2 adult (in age) sons
Countries you watch:Japan but when i was younger I watched a lot of martial arts movies.
Genres you watch: Everything..I dislike sitcom -type shows and sisterhood feel good shows..cant explain, no matter what language has no appeal for me
Do you binge or space it out? BINGE baby Binge all the way..patience may be a virtue, sadly i lack it.
What do you expect out of your dramas? I expect my dramas to make me forget i hate my boss and my husband and kid are annoying....Entertain me. Thats it. i dont need high depth or high def. i dont need a deep meaning. Just. Keep. Me.Engaged. Flash a pretty man and its easy : )


Other about me : I am a not so amateur genealogist..I refuse to get certified because that means I have to charge a certain amount for my services and I feel even poor people have interesting family stories. This effects my drama watch because I will devour anything real life historical though it will drain me emotionally because people really went through it.
I love anime and explosions and sword fights
I am mentally 12 and 85 at same time
I like to participate in challenges 
My Guilty Pleasure drama is Hana Yori Dango
I am currently learning Japanese--self taught
If you like these answers send me a friend request but know this
You do not need to thank me for accepting it
I am not going to search the internet for you to find things...I am not alexa or siri
I am not anything other than another user, I am not v.staff or staff of any kind..do not ask me to do things out my range of power.
There is no four I hate rules......
My website is https://sabry120.wixsite.com/oldanimelady and watching Jdramas is my latest hobby.
My story goes like this.. I have been watching Anime for almost 20 years, one day I am bored, stuck on the couch cause I am waiting for them to tell me why I am in so much pain. turned out I needed Laser Spine surgery.
I watched an Anime called Say I love you.  I fell in love with the Shōjo format . 
My first Drama was Itazura na Kiss
After that I fell deep into the well that is Jdrama and by my stats on this profile page, I am glad I cancelled cable, cause I was never watching it
Statistics
95d 21h 16m
ALL TIME
3,315 episodes, 353 shows
25d 16h 29m
ALL TIME
334 movies
List Updates
Currently watching

5

/10

9 days ago