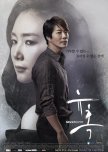 Do you want to hear a 2nd Opinion on this drama : ) ?
Ok, Let's see, why did I like it :
A – Actors: I DO LIKE how fresh and dare the roles is for both main Leads, sure I am a fan for them together and separately and I do believe they are very good actors, However , to accept a role that you might be judged upon from viewers as unfaithful husband and a cold hearted home wrecker women, this is intimidating ..
B – Storyline : The fact that there is no Black and White zones, it's not villains and angels show, so if you are looking for a show like this, most properly you wouldn't like this one , However this show beautifully mirrored how a human can change , grow to love, grow to hate , grow to be insecure even in the strongest relationships..
C – Most viewers who started the show , completed it even though they didn't like it , sure for different reasons, but I would put this kind of drama on my drama list for sure , it got the factors that builds every good drama , good storyline with slow paced development..
D – The soundtracks , I needn't say more, it's purely addictive :) and well played..
Finally , the ending seemed realistic , reflecting hope , although I was quite sure the last 5 episodes could have been more invested and more detailed to enrich the ending more .. it left me feeling that may be 2 more episodes are needed.
Go ahead and watch the drama if you want a mature realistic romance
Was this review helpful to you?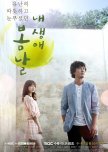 Seriously, after watching the end I was really in hard battle , I am a person who profoundly believes that every drama , got its own vibe that could tell you right from the start how it will goes .. whether it would be a total time waste or a Master piece ..
Since first episode , I knew this drama will be a Master piece, a total 10 ., the Leads, the acing , the music , the cinematography , the pure , heart felt dialogue, even the faint touch of humor were all sending this sign..
Yet , the main reason I fell in love with this drama – Yes I kept all the episodes on my mobile to watch daily – was it how beautifully reflected the meaning of hope, struggle and success ..
Now moment of truth…I know that the last message of organ donation was main message from the writers , yet should it have been reflected with such depressing ending?
I believe every writer – before giving a tragic ending to any drama – should ask himself , what would be the strongest message to viewer regarding my cause in this drama..
A happy ending reflecting triumph of hope and life for who we knew deserved it?..
Or a Tragic ending with glimpse of light (Hope for Others) ?
Who am I kidding!!.. of course this drama is a 9 only because of the ending , it really annoys me that I am not giving it a 10, Yet still , fair to say one of the best drams of 2014 , it was really a good drama year ..
It will be a real challenge to re watch the drama still , but I know someday I will definitely check my PC to re watch the lovely story ..
Was this review helpful to you?