Details
Last Online: Oct 21, 2015
Location: Oregon
Total Edits: 16
Birthday: March 23
Roles:
Join Date: May 13, 2012
---
If you'd like to write an article for MDL you are more than welcome to do so at anytime. For News-related articles contact Skye, for Stalker's Guide articles contact Elisabetta, for Weekend Movie articles contact Kikimorka, and for all other articles contact Aya97.
If you have a question about Asian dramas to ask one of our ajummas, contact askanajumma.
I try my best to accommodate everyone, but being human I will occasionally make mistakes and even seem inconsistent at times. If so, I'll try to correct my mistakes to the best of my ability. 
---
I started watching Korean drama in 2011 and since then I started watching Taiwanese and Japanese drama as well.
I feel a bit old because I don't know anyone my age personally who watches as much as I do. So if there's anyone in the 30-50 yr group (I'm in my early 40s) that would like to talk with me about these Asian dramas that would make me happy. I just have my husband and he's only seen a few ('cause he works a lot).
I live in Oregon (NW USA). I have 3 kids (2 in college!) and 2 cats. Been married for 20+ years O.o - which I find unbelievable. In addition to Asian Drama I also love Anime, British TV, READING, faeries, movies, comedy, music, and other stuff. .
---
I have a  blog, with drama/movie reviews & also personal stuff about me here: Drama and Life
And my Pinterest Asian drama board: pinterest.com/rosefae72/asian-drama-and-movies
I also have a Tumblr account (which is just pretty general): inwhichineedalife.tumblr.com
---
Drama
Genres: While I generally avoid melodramas occasionally I will come across one that I can't resist. However, they don't usually end up on my favorites list. The exception to this is "Mars" which is a super heavy melodrama. "Queen In Hyun's Man" is also a favorite, but it's not super heavy. So I don't count it as a melodrama.. Just as a normal time-travel romance drama. I use the dramas as a form of escapism (don't we all) and so the thing I need to escape from most is the depression that I deal with in my life. This is why I typically avoid melodramas. They are very depressing and really make me feel worse than I already am. Most of the time I need either comedy, action, or romance (or a combo of all three). I also like school dramas because they're "usually" less serious than the adult melodramas.
---
Actors/Actresses: I don't have just one or 2 absolute favorites. But that's normal :).  I have a Photobucket slideshow you can check out if you want. That way I won't take up a lot of space with lists and pictures here ;)
---
Drama slumps and highs: Like everyone else I go through my own slumps when I'm just not in the mood to watch anything or nothing sounds interesting. When this happens, I take a simple break. Once I return to my drama high I acquire, once again, a fever-pitch drama obsession.  Most times, though, I'm on a pretty level plane.  
All in all I like watching dramas. Though sometimes I wish I had a friend nearby that I can share drama moments with. *sigh*
---
Music:
My music preference is alternative rock. So I'm not a major fan of k-pop. However, I don't limit my love of music to just one genre. So I do like some k-pop songs. I also like a few of the Asian pop/rock bands. In addition to alternate rock I also like classic rock (mostly hippy music), indie/garage band rock, ambient, Celtic, 80s new wave (my teenage years), some punk, soft rock, and even the old classical music (Bach, Chopin, etc...). So as far as Asian music goes, I'm still exploring which singers/bands I like. Right now I really love FTIsland and Nemesis. Of course, I do like some music from drama and movies' OSTs. I usually limit my OST listening pleasure to YouTube, but I actually went out of my way to purchase both the You're Beautiful CD and the Fabulous Boys CD. In most cases, I just save my favorite songs on a YouTube playlist. I just don't have the money to buy all the music I like (both American and Int'l)  :(.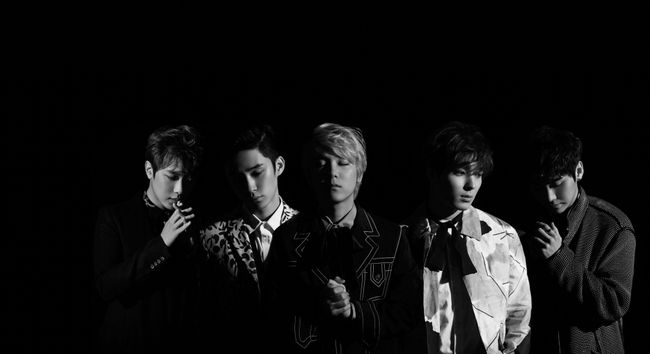 My favorite all time groups/singers ever are: FTIsland, Muse, Nemesis, New Order, Depeche Mode, and The Doors, Sarah Brightman, The Green Children,  Echo & The Bunnymen, Metric, Franz Ferdinand, Iggy Pop, and others along this line... So there you go. (my music-themed Tumblr blog, by the way, is inwhichiluvmusic)
---
Me in a nutshell... I guess. :P
Statistics
139d 16h 14m
ALL TIME
3,698 episodes, 308 shows
12d 20h 41m
ALL TIME
173 movies
List Updates
Currently watching

71

/76

Jul 23, 2015

Currently watching

6

/10

Jun 29, 2015

Currently watching

8

/12

Jun 23, 2015

Plan to watch

Jun 14, 2015

Plan to watch

Jun 13, 2015