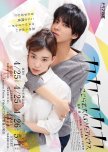 This review may contain spoilers
One of the few dramas that I couldn't wait until it was all finished airing before getting started. I usually wait till a drama is all out before starting but this one could not wait. I just wanted to know more, I was starving to find out more about these intriguing characters!
Story: The plot was definitely a refreshing one and I was fascinated with all the characters. I wanted to know more about each of them! I don't know why this drama is only 10 episodes long with each episode sitting at around 25mins, but it wasn't long enough to flesh out these characters. I feel with more episodes or longer episodes, they could have shown the characters growth more and explained a few things better. Alas, with what we were given, we can only fill in the blanks and come up with our own assumptions - which in itself can be fun and entertaining...lol. I do like how we got to see what some characters thoughts were but we weren't privy to Hongyo's thoughts, which was the one I wanted to know and understand the most lol. It is only through conversations that we are able to decipher a bit of Hongyo. Terada was a character that frustrated me but at the same time I understood where she was coming from and her actions made sense with her character. Again, with longer episodes or high episode count, her character growth could have been so amazing instead of the sudden growth we see in the last few minutes of the last episode. Kuritani was a character I've come to really love and enjoy. She was logical and unintentionally helped Terada. Hase was also another intriguing characters that's got a bit of darkness to him. He's not bad in my books but manipulative for sure. I wish we got to know more about him too though lol.
Acting/Cast: I feel that the casting was perfect. I wasn't a huge fan of Morikawa Aoi at first but she really grew into her character and it just felt perfect. Nakamura Risa's quirkiness was perfect for Kuritani! Nakao Masaki's Hongyo totally pulled on my heartstrings a few times. Yuki Kousei's dimples are too cute! His charm adds another layer to the manipulation that goes on lol.
Music: The music was alright. The opening and closing songs didn't make me want to go find it right away but it served its purpose. The background music and sound effects were good - fitting for this drama.
Rewatch Value: I don't tend to have the patience to re-watch dramas but this would definitely be one of the very few dramas I would re-watch from beginning to end without fast-forwarding. For one, I would like to binge watch all 10 episodes as it's so short and easy watch. Second, watching it while it was airing took away from of the feels as a week had gone by since the last episode and I'd have to refresh my feels to continue the next episode if that makes sense lol. Also, now that I have basic understanding of each character, maybe I'll pick up other new things a second or third time around!
Overall: Although the way Kakafukaka was wrapped up left a lot to be desired, I still gave this drama a high score because of its refreshing story and also because it's one of the very few dramas where I feel invested in ALL the main characters.
So if you have interest after reading the synopsis, I'd recommend you give this drama a try! (And if you're like me, it'll make you really want to discuss with others!)
Was this review helpful to you?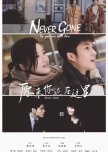 This review may contain spoilers
I screamed when I saw this - one of my all-time favourite Chinese novel finally got turned into a drama and I didn't know about it until 3-4 days ago! I was super excited but at the same time nervous starting out since I didn't want to have this huge expectation and have to fall so low if it turns out bad. I have watched the movie version of Never Gone when it first became available but it fell short of my expectation. It was good but didn't get me as excited as this drama version did lol. Once I finished the first episode, my heart soared and was overjoyed and excited that it had a strong start. I pretty much binged watch the entire drama and man, it flowed so smooth for me lol.
The actors and actresses fit the YJ, CZ and the side characters in my mind to a T! The young actress and actor for the main characters during their high school times were spot on too - I'm not sure if I'm just so excited that I'm making it up in my head and seeing things but I swear Landy Li and Hu Xian Xu looks totally believable as the younger version of Yang Zi Shan and Elvis Han. It just flows so well! And their acting, I must applaud - so cute, lovable, easy on the eyes and totally, exactly like the characters they are portraying lol - the continuity of the characters' personality were amazing. Granted, the transition from high school to college over one summer showing the change over of the actors/actresses was a bit…unbelievable but that can be easily overlooked :P
***The rest of the comment MAY CONTAIN SPOILERS so please read at your own discretion!!!***
Now moving onto the drama itself vs the novel. There definitely were some changes. Some changes I appreciated yet some, I did not (hence I rated this drama 9.5/10 as opposed to 10/10). The character of SYJ was pretty much the same, frustrating but that was just who she was as a character so that was well portrayed. I love how persistent and one-track mind CZ is for SYJ. The character of CZ was more likeable in the drama though. That's not to say I didn't like him in the novel (which obviously I did but he had major flaws which made him even more human if that makes sense...). CZ in the drama was more like a….straight "pure" character - yes he had his immature side and acted like a big (albeit lovable) kid, but in the novel, the character of CZ made more mistakes and did certain actions that were more "dark" and inexcusable than the drama portrayed. I suppose I already sort of expected them not to show certain actions in the drama as it was described in the book but still, some significant scenes and events did not happen as well (i.e. in the book, they got together sooner - after the SARS event since she felt touched that CZ was there when she felt all scared and alone or that she had an abortion alone and it was during that time she bonded with Xu Zhi Heng and got closer to him). Of course, there were changes that I liked too. I liked how we got to know more about Shen Jun An and Zhang Yue. I also liked the addition of Jing Zi though as much as I wanted Mo Yu Hua to have a happy ending that she did not get from the novel, I didn't like how she ended up with Zhou Zi Yi the way they did. I wish it was done differently or not at all. I may be the only one who feels that lol.
I have read the author's other novel 許我向你看 (translates to "Let Me Look At You"?) and loved it as well and the whole time I watched Never Gone, I kept thinking how perfect Yang Zi Shan would be for the main female character and Elvis Han as the main male character if they ever make a drama for her other novel - but one novel at a time! What really got me excited was the inclusion of Chen Jie Jie and a tiny peek of her side story through Zhou Zi Yi in their mini trip arch as CJJ was a second female lead in 許我向你看 so it gave me hope that there would be a drama for that novel soon too in the future. I have read that there will be a movie version in 2020 but we'll see!
One last thing I want to point out: the music. What great choices of music. Absolutely loved the background music and how a male re-sang Fish Leong's "Courage". Super fitting!
As much as I've discussed about this drama, I must admit it's not for everyone as the female lead can make you want to bang your head against the wall and want to scream at her like CZ did regarding her inability to voice and express herself. However, if you can come to understand that, that was just how her character was written (that her personality is just this stoic, internalize everything kind of character), it would make sense. They can't all be those happy bright character or outspoken female lead right? One of the reasons I loved the novel were the flaws in all the characters so I wasn't as bothered by the portrayal of SYJ. I would recommend reading the novel first before watching the drama to avoid some of the frustrations lol - it may help or not but just a recommendation!
Was this review helpful to you?