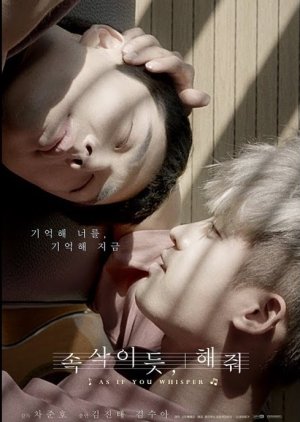 STORY: Bum-soo is an aspiring and struggling musician who becomes really close with his biggest fan, Hyun-woo. A friendship develops and eventually more.

ACTING/CAST: All of the actors did a great job. It was nice that the actors had good voices and could play an instrument without needing a hand double.

MUSIC: By far the best part of this production. The song, "As If You Whisper," is great. I really like the simplicity of the lyrics.

REWATCH VALUE: I will watch it again. The visuals showing off the beauty of Korea and the nice music makes it worth it.

Overall: Would have been nice for more focus on the "romance" part of the plot . The ending was happy!
Was this review helpful to you?