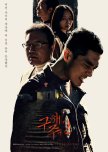 This review may contain spoilers
Review may contain spoilers!!!!
This drama is about saving a village from the religious cult. There is an amazing plot and screenplay.
It is a slow paced screenplay in the first half of the drama.Then when comes to second half each episode was fantastic.
Acting : Everyone of them acted so well in this drama. i can't see as main protagonist/antagonist in this drama. Each one of them plays an important role. The relationship between the villagers was well portrayed by the characters. Especially i liked the voice of the actor.
Plot:The screenplay for the plot of religious cult formation in the village is too good. The screenplay of the final episode was fantastic. What happens to the people after they get scammed was depicted beautifully in the whole episode. How it changed their lives and how they are living in their life thereafter because of that incident.
Music: The background music was nice.
Message delivered by this drama:
1. People believed the words from the person who seems to be good as true even though it is a lie.
2. People thought the words from the arrogant person as lie even though it is true .
3. Some people they cannot believe what is right or wrong as they chose believe themselves ( pastor character)
Viewers do not expect romantic and fluffiness in this drama. Those who want to watch religious cult and dark drama will enjoy it.
Was this review helpful to you?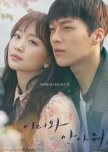 Amazing acting of all the main actors. Special mention for Nam Da Reum and Jang ki yong.Both delivered outstanding performance.
As a antagonist Heo Joon Ho performance as a serial killer was disgusting and fearful.The storyline was different from other kdramas. The romance between the two leads was good.The mother and her sons relationship also depicted beautifully.
Some scenes are too cruel. But to show the seriousness of the antagonist it was needed.
Those who are looking for dark,crime and romantic dramas can watch this and it is worth it.
Was this review helpful to you?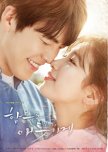 When comes to acting up the main lead and his mom did a great job.
This drama is full of melodrama and love and a little bit of revenge.
The love scenes and the understanding scenes between male and female lead was good and they depicted lovely. All the supporting characters (female lead brother and his pair chemistry was good, second lead etc..) everyone did their part quite well.
The background music and were good.instead of dragging to 20 episodes ,they could have completed to 16 episodes. It's an emotional ride.
Was this review helpful to you?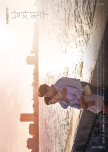 First thing about this drama is the acting of both the actors park bogum and song hye kyo , they both depicted their roles amazingly. The emotions of sadness,endurance ,happiness ,anger,love depicted perfectly. Not only by them and also by the supporting characters.
The drama is slow romance , the screenplay was well written that unfolds how crush or likeness on one person turns into love and it flows like smoothly like a river.
Big mention is to the ost and background score which makes drama more beautiful. In some places it makes the simple scene into more beautiful one.
Some of the scenes gives excitement to the heart. For me it is exactly in 3 scenes .
1. The jin hyuk reponse in front of all people to cha so hyun.
2. The cha so hyun reponse in front of all reporters to jin hyuk.
3. The decision made by cha so hyun when its comes between jin hyuk and ex-husband family meeting.
p.s : To know what decisions were made ,viewers have to see the drama and check it whether you also get excited at those scenes.
Lastly, the role played by the camera it took some nice pictures .
Most of them likes a love story to have a happy ending and this drama gives that happiness to the viewers.
Was this review helpful to you?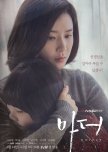 Mother
0 people found this review helpful
An Emotional story of mother and daughter relationship. All the characters are well defined.
The background music at some places are soothing.
The mother (birth as well as adopted as per story) and the child acting stands at every scenes.
Even though the story goes in a slow pace its make viewers to watch it without any hesitation.
This drama not only talks above the love between the mother and daughter ,it also talks about child abuse.
p.s : If you are an emotional person, sit with a tissue box. Every episodes makes you cry.
Such a heart touching ride.
Was this review helpful to you?