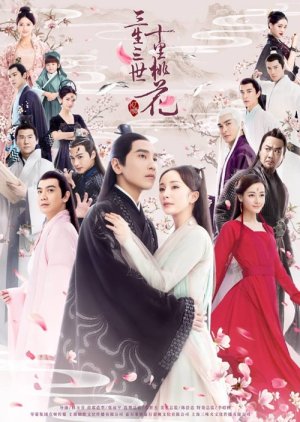 I can't stop watching this. The music is beautiful, the set/scenery is beautiful, the acting is phenomenal, and the story is captivating.  The love stories in this drama are so touching, I shed a few tears watching this. I loved the main leads, Bai Quan and Ye Hua eventually finding each other is so touching. I also loved the little side love story involving Feng Jui and Dong Ha.

I also love how interwoven the cast is, I love how some scenes are so comical and some just make you melt. Defintely a great drama.

The story follows Bai Qian, who is part of the Fox tribe (they have a strong hold amongst the immortal clans), who is quite a naughty youngster, that her family friend, High Immortal Zhe Yan, sends her to Kun Lun to learn martial arts and good behavior from High Immortal Mo Yuan (also played by Mark Chao). Bai Qian is then transformed into a young male fox diety, Si Yin.  There are quite a few "love" plots that follow Bai Qian/Si Yin. Most end up over, until Bai Qian goes through her heavenly trial to learn the trials and tribulations of becoming human, she turns to SuSu. SuSu meets Ye Hua, the imperial grandson and crown prince of Heavenly Lord's tribe. Their love proves time and time again, that they're meant to be. I think it's cute because Bai Qian originally met Ye Hua but he was in the form of a golden lotus growing in Kunlun mountains, so it's like "fate" wants them to be together, but they always almost "misses" each other. 


Was this review helpful to you?