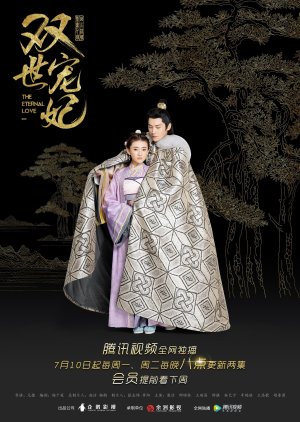 This review may contain spoilers
This was a cute drama, and the ending was satisfactory to me.

Plot/Story: The story and plot was interesting. From the beginning we only know that Qu Tan'er tried to commit suicide when her love the 1st prince is married to her sister. From that point, she has amnesia, not realizing it's because there is another "person" (Qu Xiao Tan) sharing her body and when it's their turn to "sleep" they do not have any memory of what the other person has done/said.  The plot/story was enough to keep me watching, so that I can find out WHY Xiao Tan suddenly was sent to this world.

Qu Tan'er is a noble lady. She's soft-spoken and very polite, but also intelligent.
Qu Xiao Tan is from the modern world and is a real-estate agent, at times she seems selfish and narcissistic, blunt and loud. She's also quite intelligent, and makes a lot of modern day references especially to movies, "Avatar, Matrix and Avengers."

Acting: I was only familiar with one cast member and that was Xing Zhao Ling, whom played the 8th prince (main male lead). The rest of the cast I was not familiar with. Liang Jie does a great job switching between both Qu Tan'er and Qu Xiao Tan, going from subtle to loud and crass. Xing Zhao Ling also does a great job as playing pretty boy that is arrogant, but sometimes caring. He has a really pretty face. His role was almost like YWY from Princess Agent, which he also starred in along Kenny Lin. Overall, I thought the cast did a great job.

I'd rewatch this drama because it was moved pretty fast, kept on point, had enough "drama" to keep me interested, and it's pretty short.

*I'll post spoilers in my comment below. So please go to the comments and expand if you'd like.
Was this review helpful to you?