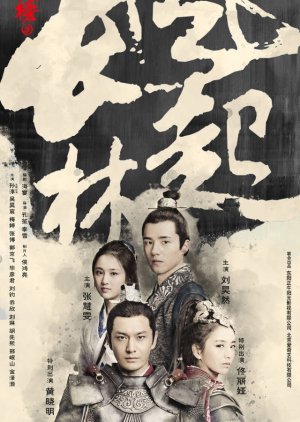 This review may contain spoilers
WOW! I was one of those that when I first heard of this drama, I was thinking "Oh heck no, I would NEVER watch this." I LOVED Nirvana in Fire 1, it was different from other dramas in terms of schematics and revenge. After I started watching NIF2, I was like WOW!!! It took a while to recall characters from part one, and figure out who is who, but after you do it's a really great drama. The storyline and plot moves well, and doesn't drag. The writers did a really great job with this sequel. Although you do not need to watch the first one (you should anyway lol) to follow this drama, it's nice seeing all the easter eggs and cameos/mentions from NIF1.

The thing that makes NIF and NIF2 so captivating is the writing. Usually when I'm watching dramas, I can GUESS what will happen. I could't ALWAYS guess what the outcomes would be. For example, I thought Ting Sheng just had a evil face and would have thought he WOULD take advantage of the emperor(s). But I was sooooo wrong! 

Cast: I'm not familiar with any of the actors in this drama (that's why I didn't want to watch it lol), but everyone did a great job. Liu Hao Ran came through shining, his was BLAH in the beginning but he did great in here. I'm surprised. Huang Xiao Ming also was fantastic. The supporting cast also did well, and I really enjoyed watching all the supporting cast as their characters develop.

Overall, great drama. I'd definitely watch this again! Drop some easter eggs in the spoilers if you caught any!
Was this review helpful to you?