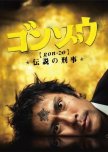 Gonzo
12 people found this review helpful
I am frequently disappointed with detective dramas, they are often boring or badly cast and sometimes both. This one kept me wanting to see more and more, which was a great change after dropping many series after a few episodes.
This one isn't focused on clever clues. It's more like a puzzle where some pieces are misleading whilst others are misinterpreted.
I have seen other things with Uchino Masaaki and I always found his acting to be superb. This one was no different, he pulled different sides of his character off really well. He was funny when he meant to be, and serious when he needed to be and it was really entertaining learning more about him and how he became who he is.
The story had great twists, which is essential for this genre. It wasn't overly focused on just one thing either, there is enough attention paid for some side characters too.
Overall, I think it's a good show. Definitely worth a lot more attention than it gets so if you like crime dramas with a hint of comedy, a good amount of character development and unexpected twists, go and give this a try!
Was this review helpful to you?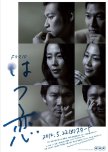 Hatsukoi
8 people found this review helpful
I have started this show after putting it off for so long. I thought it would be very slow paced, boring and a little bit stretched out. But no, I could not have been more wrong.
It was perfect. Don't get me wrong, this is very real, very slice of life and therefore not full of actions. But despite that, after each episode I wanted to see more, know more about the story, the characters and know what will happen. The pace was great, I didn't even think once that it was boring.
The acting was one of the best I have seen. It was very mature. But the story is very mature so they did great. I daresay I liked the acting the most in this drama. Everyone made the story so real, so easy to believe, I really felt myself part of it, part of how they felt. I was close to bursting into tears many times, so expect some very deep emotional development in the story. It's not sad as in depressing however, it's just focused on "life". But most of the time it was simply "moving".
The story touches upon a very delicate topic, but I did not find anything that happened in the show upsetting. Much attention was paid to making sure that every little issue is dealt with and therefore this brought great satisfaction for me as a viewer. I had no questions in the end, I found no gaps the story didn't fill.
The best word to describe this drama is "beautiful".
If you like the genre (and the sometimes sad but deep dramas) then I am sure you'll appreciate what a gem this really is.
Was this review helpful to you?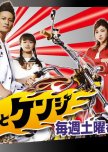 I have just finished watching this show and thought I would write a review as I was uneasy at first about watching it.
I thought it would be cheesy, forced, dull, and over-acted. But I was very wrong there. It's absolutely hilarious! The acting is great, and they chose the cast well.
Visually, this is a bright and colourful show. Each episode has a good amount of fun and a proper story to it. It's convenient, as you can just watch it slow or in one go, it does not make a difference. The stories are mainly high school / romance oriented, and although it has very common elements to it, the story is not predictable, but very enjoyable.
For all these above, the good laughs, and the sad feeling I had after finishing the show I give it a 10. Also, I liked it so much I could watch it again tomorrow.
If you want me to compare it to something else, this is a perfect combination of Gokusen + My Boss My Hero.
For me this is one of those very few j-dramas where I cannot ask for anything changed. Perfect as it is.
Watch it if you want something that cheers you up and puts a smile on your face in the end.
Was this review helpful to you?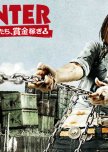 I think the poster is misleading, for me it looked gloomy but it's a really fun show!!!
A group of women are out there to solve different cases in each episode. There is a great amount of fun, seriousness and a quite some excitement in this series. There is a deeper plot line under the separate cases that unfolds through the whole story.
The four women are very different so that's why I found their conversations interesting and entertaining as opposed to boring.
Top things for me were:
Great character development. Rare to see such satisfying "maturing" and "blooming" in a genre like this.
Barely any filler or dull minutes thanks to great acting.
Super fun scenes and very good mood changes in a well worth to watch chick flick.
Was this review helpful to you?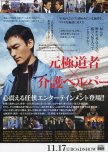 Given that this comes after the series and the special, I have to admit the feel to it was completely different. It's not been long since I saw the series and the special and both of them had me in tears at times. I absolutely loved them, they both are among my favourites.
But this story only follows the previous ones in time, but not in events. I was very disappointed to see Kuroki Meisa appear for only five minutes in an over two hours show. There was no one from Hikoichi's former gang's members in it either, no Ryota and nobody from the Taiyou Care Facility. With this being said, all actors and actresses were great and did a fabulous job on the movie. Except for Kaho, because she put on an irritating voice for this one (why? I kept asking whenever I heard her speak- but that's the only thing I didn't like).
As a standalone movie, it's very good. I very much enjoyed the story and I WILL watch it again! I just felt there was something missing from it as a sequel. (However, that may not the be the case for others.)
I decided to write this review because I wish I had known not to get my expectations up so high with seeing more of the people I had seen in the previous episodes. :)
So expect a full on new crew, a fresh approach and a different feel and you will like it! After seeing it, I hope that more will come one day!
Was this review helpful to you?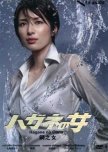 This drama is a one case per episode type which is good for watching the series gradually. The main character's story and development and the changes in the class are the things linking each episodes together gradually resulting in a finale.
I liked that she was not just a teacher but had a little focus on her personal life as well, so it's not just about the children and the classroom. However the main focus still falls on them and the cases are strongly focusing on common issues/problems in the classroom, parenting mistakes and childhood problems. Some of the episodes are very touching and the role of the teacher is very well played and is according to real life expectations (=great patience). Overall I enjoyed the show very much and I definitely will watch the second season as soon as I can.
It might seem to be too short because of the seven episodes but I didn't feel missed out on anything. Sure there is place for more but that's true for all good shows!
Was this review helpful to you?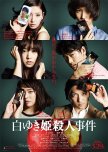 This strory/case is entirely based on the media's viewpoint. The emphasis of the story is the role of media nowadays and the massive impact it makes on people. Had I expected this, I could have liked this more maybe. So I am writing this review, and let people know what to expect to (maybe) enjoy this.
There is no "how to find the truth out" part to this film. It's all a guesswork until the conclusion is introduced.
I found the first hour incredibly boring. It's a series of story segments told by people. There, you try and put the case together, based on the narrative by various people. I didn't like that it took an hour for someone to question the credibility of some stories. I thought it was pretty obvious that they could either be true or not and that the viewer was to find it all out later.
The second half was a little better, but I didn't find it cleverly done overall. Pieces started to fall into place slowly, and then suddenly the conclusion appeared out of blue. The story is complete, but I wished for more explanations in the end.
But! I have to admit that this outcome was done on purpose. After all, the whole point is "we only know what we are told". And doesn't the media love juicy gossips?
Personally, I didn't really like it. But I didn't know what to expect either. So I think there is point in re-watching it again to find connections between the narratives that were missed in the first round, but I found the characters' personality so badly written up that I will never bother with this again.
Was this review helpful to you?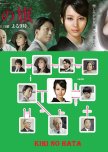 The story had its flaws but it was overall OK. I have learnt since watching that the original story is set in the 60's. That explains a lot of the problems I had with the story, the whole concept would be easier to imagine as "possible" if it happened in the 60's but made me wonder about its likelihood in a more modern day story.
So it would have been better if they kept it in an obvious past tone.
There isn't much else to say about it without going into the details, but the acting was good and the pace was also right. The mystery was mild but I was still curious how it would end so in that sense the story was successful.
Wouldn't watch it again, but it's worth a try. It's a typical tanpatsu.
Was this review helpful to you?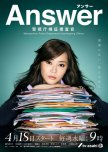 This detective drama is from a second investigation's viewpoint, so therefore instead of trying to solve a case from a fresh start it's interestingly revealing facts on a report that could have been misinterpreted or overlooked. I found this viewpoint refreshing after so many crime/detective dramas recently.
The stories unwrapped in each episode are well written and thought of, it will make you try and guess the culprit and even if you do it's still entertaining to see how they manage to find evidence and conclusion.
Some of the stories I thought were exceptionally good, only a couple I thought of as average. A lot of time is spent on looking into the suspect's backgrounds which brings a lot of surprises forward.
Obviously it feels unrealistic sometimes but that is a given for any "feel-good" dramas. Still there are many moments of excitement and unexpected outcomes as well as warm feelings in it.
So for these reasons I enjoyed this show very much and would recommend it to anyone who likes the main actress and/or crime/detective genre.
Was this review helpful to you?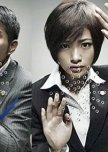 Hokaben
2 people found this review helpful
This drama is mostly one case/episode (except for one that spreads out into two) therefore a great choice for your daily drama intake. However you won't be able to stop just after one. I found the cast awesome, the stories were interesting but still "real" and I could not believe how fast I went through it.
The re-watch value for me is low because it ends in a cliffhanger. It's not a bad thing but for me it felt to be the wrong choice after the whole story line build up.. It's a matter of personal preference however, I honestly think this one is underrated as it is a great show!! It still has a satisfying ending, maybe my problem then was the fact that it was over haha!
Word of warning, the main role is a beginner and fairly naive lawyer portrayed perfectly well for me, though perhaps annoying for others.
It was exceptionally good entertainment for me.
Was this review helpful to you?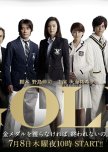 GOLD
2 people found this review helpful
This drama is based on mastering sports, yet the most focus has fallen on the family ties and connections between people and their past history. I liked this one a lot because it has a gradual yet interesting build-up through the show - nothing felt left out but it did not bore me even once. The cast is excellent and the characters show a wide variety of characteristics. It is possible that therefore some of these characters are not to everyone's taste but this makes the show more real as it introduces clashing personalities from different ages and backgrounds. As these clashes/problems are dealt with lots of surprises come out. This drama has a very interesting plot to gradually explore.
If you like daily life excitement and great emotions I don't think this show will disappoint you. It did not for me!
Was this review helpful to you?