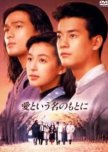 First of all, please know that this review might be a bit biased since I'm pretty much a fan of the screenwriter of this drama - Nojima Shinji.
Secondly, I've watched a handful of Nojima Shinji's dramas and let me just say that Ai To Iu Nano Moto Ni is definitely one of his best works, at least in my heart. I know I said that very same thing every time I finished one of his dramas, but this time I really mean it. Amazing how this is also one of his first works and he was only 27 at the time.
Ai To Iu Nano Moto Ni (In the Name of Love) focused on the incredibly strong friendship of 7 graduated classmates. But it wasn't just that, it wasn't just love and friendship like any typical drama. It also dealt with the struggle to cop with loneliness, to escape the unbearable reality; or the desire to follow their dreams, to be themselves. It cleverly tackled so many matters that, I dare say, were so ahead of its time. Some of those matters we still debate everyday til this day. For example, let me quote some of them:
"Women are more than objects of sexual desire!" - Episode 6, 27:40
"Maybe the only way to truly protect the environment is for mankind to cease to exist." - Episode 10, 20:48
This was aired in 1992, may I remind you, 27 years ago and sometimes I feel like it hasn't aged a day. Although the reality in this drama was depressing, I'm glad it was not as dark as some other NS's dramas. There were some sweet and heartwarming scenes that's gonna make you yearn for a friendship like theirs. Mostly because the main characters were really likable, or at least very hard to dislike. They were all different and had their own flaws and they leaned on each other to overcome their hardships. Some of them were so admirable to me, honestly.
As for the ending, it might be a bit controversial and not ideal to some, but I like it just the way it is. It was not perfect, but sure was the most suitable ending for each character. The last scene was very wholesome but a little too metaphorical in my opinion, or maybe it was because the subtitles I watched didn't translate that part so it was kinda confusing.
Acting - 10/10. What else can I say? They were all amazing.
Definitely a classic. Watch it. Please give it the attention it deserves.
Was this review helpful to you?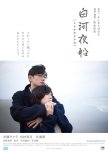 Asleep
1 people found this review helpful
Asleep is a novel contains 3 short stories by Banana Yoshimoto, this movie was based on the last story of the same name with the book's title 'Asleep'. The theme of the whole novel is about women walking in the dark, whether it's the darkness of their hearts or their minds, and trying to seek the light. It centers around sleep, dream and death. Yes, it's certainly not for everyone. But the beauty of it is there, whether you can see it or not.
Having read the book a long time ago, I don't remember much but 'Asleep' surely was the story that left the biggest impression in me of 3 stories. And this movie imo kinda got it right. It did a good job capturing the loneliness and the frustration of Terako. The cast was perfect, even better than my imagination when I read it. Another amazing performance from Sakura Ando of course. So glad that it was adapted and it was a right decision of mine to give it a try.
Was this review helpful to you?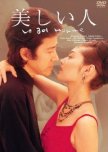 Utsukushii Hito is a drama that, just like its ending credits sequence, quietly puts you inside an elevator with the main characters and makes you witness them entering each other lives, getting stuck in it and going down the rail of their fates.
STORY - Miyuki, in order to run away from her abusive husband, decides to change her whole face. And Misaki Kyosuke, a plastic surgeon and a completely opposite man to Miyuki's husband, agrees to do the job after seeing her situation. To make it easier for Kyosuke, Misaki tells him to change her face to his first love's if possible. Unknowingly, that decision will change their lives forever.
Well, that's the plot. Cliché as it may sound, but if you're familiar with Nojima Shinji's works (the screenwriter), I'm sure you know how his stories usually are. They're mostly filled with either broken characters or the ones that have a certain darkness flows inside their hearts. He's so good at creating the twists and turns, the emotional trainwrecks that give you chills and tears and still tastefully adds some sweet and human moments to sooth your heart. Utsukushii Hito is no exception.
Also one of the things I really like about Utsukushii Hito is each episode's title features a herb's name. By using that herb's meaning and the story behind it, the drama not only shows us the thoughts and intentions of the characters, but also develops the story accordingly and provides the audience an amount of useful information about those herbs. For which I think they did a very clever job.
ACTING - They were all amazing, honestly. Especially the 3 main leads. Everytime the 3 of them meet, the tension rises. Takao did an excellent performance here as Miyuki's husband, at one point he gave me all the creeps. Masakazu as Doctor Misaki gives you the feeling like he was not an actor, but a real doctor that was put in this drama. He's so soft and gentle, like a plant, yet so lonely as if he would break anytime. And the radiant Takako as the miserable wife Miyuki, she was so convincing, her smiles, her happiness, her fear, her tears, you can tell when it's genuine and when it's not.
If there's one thing I didn't like about this drama, it's probably the love chemistry between the 2 leads. Don't get me wrong, I'm not saying they don't have any chemistry. It's there but it's weaker than I think it should be. And some of the love scene (kiss etc.) doesn't feel passionate enough. Maybe it's supposed to be like that? I'm not sure.
MUSIC - One of the best parts. Both opening theme and ending theme are songs by Jane Birkin, and they fit so, so well to the drama. They also made soundtracks based on those 2 songs to support different moods of the drama. And the title sequence and ending sequence go so beautifully with the songs that I couldn't believe this was made in 1999, 20 years ago!?! They give you this soft, easy, relaxing feeling and classy, mysterious vibe at the same time. If you have finished the drama, I suggest checking out the lyrics as well. The Opening theme is 'Yesterday Yes a Day' which is written entirely in English so you can search anywhere. The Ending theme is a French song called 'L'aquoiboniste' which, if you excuse me, I'll be posting the translation here because I think the meaning plays an important part to the theme of the drama:
L'aquoiboniste - Jane Birkin
(translation, omitted repetitive parts)
He's a whateverist
A sad joke maker
Who always says whatever
Whatever
A whateverist
A humble guitarist
Who never plays in tune
Whatever
He's a whateverist
A little too idealist
Who keeps on saying in every way
Whatever
A whateverist
A funny indifferent
Who says rightly or wrongly
Whatever
A whateverist
Who doesn't give a damn and who keeps on
Saying ok but who really means
Whatever
A whateverist
Doesn't need an optician
To see the shit of the world
Whatever
A whateverist
Who tells me with a sad look
You, I love you, the others
Are all stupid jerks.
I'll be closing my review here as it seems to be longer than enough. If you're a Nojima Shinji's fan or any of the actors' fan, this is a must watch. Or if you're just a passerby that happens to like bittersweet melodrama romance, please consider giving this drama a try. Please give it the attention it deserves. Thank you for reading!
And Happy 20th Anniversary, Utsukushii Hito.
Was this review helpful to you?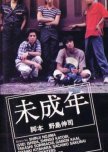 Miseinen
1 people found this review helpful
This drama really surprised me. I almost decided to drop it after the first 2 episodes and now I'm so, so glad I didn't.
STORY - I know the synopsis of this drama on these sites may seem a bit too vague to catch people's interests. But believe me, it's hard to sum up what it's really about and I think it's better if you start it without knowing too much of the plot. Just know that it's about youth and friendship, about a bunch of teenagers being lost but finding themselves within their friendship and dealing with their problems with the help of their friends. Just one thing, the drama may sound lighthearted like a lot of other dramas, but promise me you'll stay with in to Ep.7 at least, and mentally prepare yourself.
If there's anything from the synopsis that is spot-on, it should be this line: "The flow of seasons forms a thematic continuity to the action: the severity of youth in summer, the sentimentality of autumn, and the frustration of winter." The drama has 3 arcs: Summer, Autumn and Winter. The story flows so smoothly that I barely noticed how differently each arc progressed, not until it entered the last arc and everything went down so surprisingly and I had to pause for a moment to look back the first episode. Man, I really didn't expect it would got this far.
To me, the main characters are like young pure souls, being put in a world they just can't understand. They are so different from each other, but they stand strong by their belief and they share a bond that is unbreakable. It was really heartwarming to see their beautiful moments together.
ACTING - The 3 male leads (Ishida Issei, Katori Shingo and Sorimachi Takashi) were so impressive. I admit I found Ishida Issei's acting a bit too much sometimes, but he did a good job here. Takashi? Excellent! Shingo, OUTSTANDING!! The supporting cast was really amazing as well. No wonder they won Best Actor, Best Supporting Actor and Best Cast that season. So well deserved. I have no words but praise for them.
MUSIC - All theme songs are by The Carpenters. There's 1 or a few times they used a song by The Eagles if I remember correctly. And I think they were all perfect song choices. After all, they're The Carpenters, how could I give anything less than a 10 for music? The ending theme song 'I Need to be in Love' really got me, it had me crying after one of the last episodes. The lyrics are just beautiful.
Miseinen. I decided to start watching it because I was on a Nojima Shinji's dramas binge (the screenwriter). I thought I was already used to his style of stories but this one still took me by surprise. A good and underrated classic. Totally deserved all the awards it got.
Was this review helpful to you?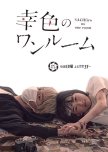 This drama plays with our definition of words.
What is a 'suspect'? A 'victim'? What is the meaning of 'happiness' to each of us?
I liked it more than I thought I would. Anyone who got interested after reading the synopsis but still hesitate because of some reviews/comments just go ahead and give it a try. Yes, it's not perfect and sometimes try a bit too hard to be deep, I could spot some details that were not very logical on my first watch, but they don't matter, I'm willing to overlook them because I like the distorted relationship the two share, maybe it's not love, but it's a bond that they need. They trust and change each other for the better and they give a meaning to each other's life. And to some extent, I can relate to the 2 main characters.
Around Ep 7-8, I was quite confused and not sure where the plot was heading but the ending turned out better than I expected. I can understand why some might hate the ending, maybe it's me being pessimistic again but I like it. It's as she said, she would decide her own definition of happiness. If you don't like the ending you can still check out the manga, it's still on going, maybe there'll be a different ending. Though it's most likely that the author had approved this ending before the drama was made.
And of course I have to mention that the cinematography and the music is truly beautiful. Especially when they two of them are together.
I gave this drama an 8.5 and definitely watch again when I have time.
Was this review helpful to you?