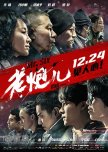 Mr. Six
4 people found this review helpful
Mr. Six is definitely a movie worth watching! It's a story that gives you an interesting interpretation of the term justification and makes you ponder on it for a while. The film is not only holding the attention but it's edifying too.
One intriguing thing about the movie is the way the characters are developed - you don't know much about them and you can only see them superficially. You may only guess what they're thinking about at a specific moment but you'll never know for sure. For an example, you may find a little resemblance between the 'good guy' and the 'bad' one. The film also shows us that you can always learn from somebody that has different views on world than you and can /possibly/ change you. An interesting character is the main character's son - he's acting bad with his father and that may annoy you but then you see his reasons. Everybody has his own reasons for his attitude towards the others so don't rush to judge when you come across such a situation in life.
Finally, I'll tell some not so important things about what I've seen - I can't remember what the music was or if it had music at all so I voted the highest possible in order not to affect the other part. The story had some things that lacked but it will always exist something that lacks, it's 2 hours long after all, there can't be a really deep development of the plot. However, it's worth rewatching it with friends, you need to show somebody else this project. As for the cast - 10/10, nothing less. I came here because of Wu Yi Fan but I ended up liking everyone. Go ahead and download this film!
Was this review helpful to you?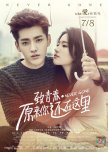 The action takes place in very beautiful 'nooks' of China - Beijing, Shanghai - which allows us to see not only the beauty of Kris and the main actress but the beauty of this Asian country as well. Nobody can deny that their roles are played perfect - you can actually feel all the pain and confusion the characters are meant to express as well as kind of put yourself in their shoes. You start asking yourself the question 'what would I do if he/she were me'.
Personally, I liked the movie although there were some gaps in the plot but that is somehow understandable considering its short duration. I liked it because it shows real-life situations, it shows how unconditional love can be and how some people are willing to leave everything behind just to experience it and others are not. It shows us the undesirable difference between the poor and the rich. But it also makes it visible to us that money is not exactly everything as we are used to thinking mainly about money in the 21st century. On the other hand, the action was way too fastened and it does not give us the chance to think over the plot. It does not let us see the entire beauty of what is being shown on the screen. However, if it had been done in a drama series, it would not have brought that special feeling at the very end.
To sum up, I recommend the movie to everyone who likes 'dumb' romantic comedies, it warms the heart for sure.
Was this review helpful to you?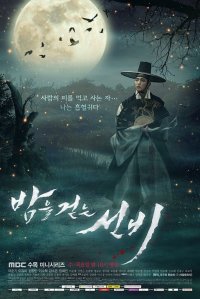 I don't understand why the rating is 7.9, the drama was great - from the very beginning to the very end.
Lee Joon-gi was outstanding as usual and I expected nothing less. He played his character the way I wanted him to - at its finest and doing his best during every minute of the episodes.
This drama served as great entertainment with its magical effect and mystical plot twist. The music was great and made me feel the atmosphere better, it really contributed to the emotions you get while watching. G.NA did quite well!
The one actor that also gave me chills with his extreme handsomeness and skills when it came to acting was Lee Soo-hyuk. I will check another drama or movie of him for sure! His facial expressions, his professional gait of a real model, his height and his voice are something worth watching. Did I mention his acting talent?! I was convinced after the first few minutes that this casting decision was a good one, as Soo-hyuk portrayed the dark Gwi role brilliantly.
Fortunately, I haven't felt the drama drawn-out, but the acting of the main female role was from time to time, to explain it nicer, annoying or to be more accurate - I felt like Yu-bi was quite annoyed and upset, especially during the kissing scenes. If there are true Joon-gi fans here, they all know that the way he kisses in dramas can make you feel that he's in love with the person he's kissing. But the girls... There's no chemistry here like everywhere else he's playing with some exceptions. On the other hand, you can find chemistry between other characters but I don't want to spoil, the idea's to catch your attention after all.
In addition to everything I wrote, the timeline was exclusively clear! It wasn't hard to tell whether it had been days or months or years that had passed since the last time a given character had been on screen. And I think this is very important when it comes to series.
To sum up, Scholar Who Walks The Night is exciting, creative, dark and at the same time beautiful, magical and unique. It's well worth those 20 hours of your time!
Was this review helpful to you?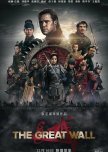 Although it feels like a bad copy of 'Jurassic Park' at the very start, the movie soon shows its unique side. The best thing about the film is without doubt the action, as it brings adrenaline. Furthermore, there is some truth to the story - facts about the Great Wall have been greatly observed before the making of all this. For instance, the barracks were mentioned and shown, although for plenty of seconds. Matt Damon also puts in a great performance as William; he lived up to my expectations for sure. However, I was dreaming the whole time for Luhan to have a little more significant role. If you're planning to watch this film because of him, do not lose your time.
Was this review helpful to you?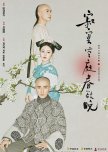 I feel sorry about starting this drama because I do not like to leave something unaccomplished but I just do not have the nerves to watch it anymore. When it comes to movies, Chinese are unconquerable, however their dramas are nothing compared to Korean dramas. I expected much more but I guess I should not have had such high expectations.
Generally, the story is not so bad. However, do not be that fascinated by the plot. I was deceived by it as well. The acting is average - nothing special that can make you say: "I will watch this because of them and I will check out other movies too". There is no such thing. The main actress' voice is irritating, I am not into that much sweetness and I am not watching dramas in order to feel like I am watching an anime. As for the music - it is good but I do not think it is that important. Music is always good as long as you are a connoisseur.
In conclusion, you should already know what the rewatch value is in my opinion - I am going to drop this drama simply because I cannot stand it anymore. Think wisely before you choose to start spending your precious time to watch this.
Was this review helpful to you?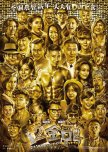 I'll start with my expectations - they were high. High because of Lu Han. But my expectations weren't met. It feels as if they wrote his name to promote the film since he was a 1-minute cameo who appeared like... literally in the last 1-2 minutes. Whoever is here because of him - don't take great pains to waste an hour and a half.
As for the film - it's not the most boring production and it is kind of educational for the male side of the world population LOL. It teaches you how to please women and make them happy although I don't think that's exactly the right way to do so. But it's entertaining to watch for sure. There were some very funny moments that almost made me spill my juice on my keyboard and I believe that's important because we're talking about a comedy after all. I'm really surprised that there aren't any other reviews than mine. The movie's not so bad if you want to watch something in order to relax.
Finally, need I remind you that you shouldn't watch it if you want to see Lu Han? His cut scene is on YouTube by the way.
Was this review helpful to you?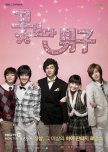 I'm nearly at the end of this drama and I'm not fascinated at all. It's definitely not something worth watching.
This drama tells the story of a girl who doesn't know what she wants. Some scenes have that sugary element that occurs in Japanese anime and manga. That's a bit repellent to me.
The cast however is full of talented actors and actresses (Kim So-eun, Lee Min-ho, Kim Hyun-joong, etc. ?) but they deserved something better to act in. New characters were introduced in this drama constantly though, which was an enjoyable aspect and added new elements of intrigue from time to time. Also, the drama was a good length (actually, most of the Korean dramas are this length): long enough to tell the story, but becoming banal at the end.
Finally, I won't argue that this drama is part of the Hallyu Wave and everybody should know about it and watch some episodes. I hope nobody else is as disappointed as me and I hope you check it out no matter this review!
Was this review helpful to you?