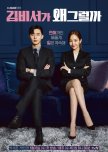 This review may contain spoilers
May contain little spoilers, and it's just my opinion..
I just finished the last episode, and I think it's a first time when I skipped almost all MAIN LEADS scenes in it..! Well, usually it doesn't get to this point, because I simply drop the drama if I feel this way.. But this one was such a hit, plus I was watching it for a long time, and it was kinda nice.. Maybe till 14th episode.. Or maybe till 10th..
Ok, when I started it, it was very fun - the humor was great, the leads looked great together ( there was never doubt about this), and everything seemed new and fresh.. I don't even like romcoms - too much cheeseness is not for me , but I started it because I like PMY and PSJ, and well, needed something to watch :) So for a first episodes I really enjoyed it- it was a good office comedy with very attractive leads. Then, after the story from the past started to unfold, it was fine by me too - I know,many complained about this, but for me it was ok - as long it added something to the story, and we had actual plot.. Then - in pretty early stage I'd say, the mistery was resolved, and for the rest of the episodes it was nothing but romance.. First, how they got together, then how they managed to be together etc... There was never any serious fight between them, never any obstacle - it was all ''cute'' romance with small talks and yes - great looking kisses and glances, but nothing more! I know, most people are actually looking for this stuff - many sweet moments between the leads - but is it really enough, when there's nothing more beside this?..
Don't get me wrong - I love romance too, but for me to love the couple I need to wait for them, to miss their moments, wondering what will happen to them - then ,when I finally get what I want, my heart flutters when I see their scenes! I even may skip other scenes to finally see my otp! But here, in the end I skipped the leads... No matter how explosive their chemistry was and how stunning they looked together, but I still got bored..
Now, what I really liked and enjoyed, was the office team - they were adorable and cute, every each of them! I liked how united they were, and both office couple were great! At least it was fun to watch them after same repetitive scenes of the main couple!
It wasn't the worst thing that I watched , but I think it's very overrated! I'm not hating - as I said, I like both lead actors, but it was my opinion about the plot of this drama..
Was this review helpful to you?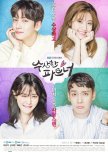 The potential was great! The beginning was great! The cast was superb! Did it keep being this way during the whole drama? Unfortunately, not. When I get to the point when I stop care, I usually drop the drama, and I think, I have more dropped dramas in my list then completed ones :) So why didn't I drop this one?
Reason 1. Jong Hyun Soo/ Dong Ha . The villian in this drama did outstanding job, this is the first time I followed specific character, witch is not the lead with such intencity!He actually was the one who kept my interest to this drama, and the only one who I really wanted to know more about! I just have no words. If he doesn't get an award, it will be final disapointment in SBS after they missed Lee Joon Gi last year!
Reason 2 The office team scenes. I truly enjoyed every single moment of them, they were hilarious and pleasure to watch! Great interaction and chemistry between all cast!
Reason 3 Ji Chang Wook and Choi Tae Joon - and I don't mean just looks, but acting :)
The rest.. I'll just say, starting from the middle of drama there were more and more moments, were I felt bored, except scenes with Jong Hyun Soo... And the worst for me was the last episode.. After great ep 37 and 38, two last ones were just.. well, I would't miss anything if I wouldn't watch them.. And it's a pity, because last episode is the one that leaves final impact from drama, and unfortunatly I felt nothing... But overall there were a lot of moments that I enjoyed, laughed and cared. And all the actors dida great job! It wasn't a bad drama, but it didn't left strong feelings in me...
Was this review helpful to you?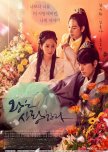 It's over, and the feels are still here.. That's what my ranks are based on!
Well , this drama was the most I was waiting for this year - except of Criminal Minds of course ( because of LJG), and I can say I liked it from the first episode.. The acting was a little raw then, but the cinematography, the mood and the music made it for me! I wasn't really familiar with the actors before ( except Jong Hyun from ML), and I want to say  three of them really impressed me!
Im  Siwan - it was really my first time seeing him, and he was great, from the first moment till the last! I wasn't always agree with Won's character, but he gained my love and respect in the end!
Yoona - I've seen her in couple of episodes of Love Rain, and I've heard some bad rewies about her, but I loved her and her character so much in this drama! There's always something annoying for me in the female lead in all dramas, but I haven't felt it here! She was always adorable, cheerful and brave through all the story! And she could convince me when she started to love the one she loved..
Jong Hyun - If the 4th prince wasn't played by Lee  Joon Gi in  Scarlet Heart, I'd definitly have crush on this sexy villian :) I hated him there, but sometimes I also felt bad for him - that means he could deliver his character! In King in Love he was the total opposite of Wang Yo.. Maybe he was a little frozen at start, but slowly he opened up, and brought one of my favorite characters ever! Yes, I was team Rin, and I'm proud of it :)
There were very different opinions about drama's love line - some loved it, some hated it at the same line, and I want to say - that's what one of the best parts of this drama, but it's also what lowed it's rating (I think), because most people like predictable....  
First of all- imho - there's no first or second lead in this drama - the three of them are main leads -and they totally deserved to be called it! Because this story is about  friendship - deep and genuine, between three young people! And  the actors did amazing job, showing how much these three deeply loved each other! Sometimes love story came in the middle of their frienship (of course!), but none of them didn't want to hurt another, and that what made this story such painful for them! But at the end they have learned how to understand and sacrifice for each other!  The open ending was satisfing and not at the same time for both teams, but it left a little for imagination of all of us! Thank you, writers for making this story so unique!
There were a lot of scenes that I laughed and enjoyed with the characters, and closer to the end a lot that made me cry! It was lighthearted and bittersweet at the same time! One of my favorite scenes were of course Rin and San goodbye scene and the scene on the cliff... Both broke my heart! Also the last friends'  jorney together - we can see how three of them have changed  and grown up there..
I also want to compliment cinematography and the music - both were spectacular ( total joy for video maker :), and I wish there was this cinematography and music in Scarlet Heart - but it still the most perfect drama for me!! :)
I know, I will rewatch it! Maybe not from the first episodes, but I totally will!
I think that's it.. I guess  I made it clear that I totally loved this drama, and would recommend it to everyone.. But I know, not everyone would love it...:)
Was this review helpful to you?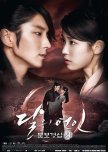 I don't usually write a rewiews because my English is maybe not so perfect, and also, there're not so many dramas that really left something in my heart, but in this case I just had to, I mean after all that this drama did to me! So where do I start?..
I started watching it because maybe I was bored in this moment with my life, and this drama seemed to be interesting... Actually it was my first ongoing drama - usually I hate this, I need it all and now:) And for this drama wait for a next week was really torture! I also want say, that I'm not a person who likes those heavy dramas and movies, with peope dying or just shows you reality of shitty life...It has to be very good for me to watch something sad! For me watching dramas is the opposite - escaping from reality.. But I also like watch something that gets to your heart and makes you think! And SHR is exactly the case!
Actually it starts very lightly and for a first episodes you feel that you're watching romantic comedy with elements of time travelling and lots of eye candies :) Who wouldn't watch this? :) But even in these moments you can feel a very good story coming! From the start you are intrigued with the characters, especially a 4th prince, of course, who just stilling the show from the very first ( and I would say, very last moment)!
And then, with every coming episode, drama starts to get more serious, but not heavy serious - just ... growing up :) And even if it feels harsh sometimes, you are already so into this, so you don't want to leave it, you're totally addicted and everything just feels right! I think the secret ingredient in SHR, and is the first time I felt it so strong in K drama, is that the characters are portrayed so real, that you start thinking about them as you were know them in a real life! And we are talking about HISTORICAL FANTASY DRAMA! But the characters are so damn real!..
OK, the love story... I don't understand how some people say that there wasn't enough chemistry between them?? Common - have you seen the number of fan fiction and videos in youtube about this couple? And most of them were done before this drama even came to the middle! there can be a lot of opinions about everything, but I think one thing is for sure - the couple with no chemistry would never provoke such a storm and make people literately loose their minds:) I am one of them, so I permite myself to say it :) For me, it was the most powerfull love story, at least in K- drama! Before SHR it wasThe Princess Man, and I still love this drama, and maybe it wins SHR in some points, but the leads in SHR.. just stole it! I mean they are two completely opposites who complete each other in such perfection! Everyone of them has a strong character, totally different, and you can just feel the interaction and how they affect each other, it's just amazing! They look beautiful together, and you also like them apart! Their love is not some cheesy fairy tale, witch I hate, this actually perfect written story about two people starting to know each other,with their flows, they become closer and it takes them some time to get together, but the chemistry is so strong that you can't wait for this! You just have to watch it to see what these two do to you! Prepare for some tears, but you won't regret it! It've been more then two weeks since the drama ended, and I was on the trip, but I am still thinking about them, and when I hear a good love song, they are the first who come to my mind! :)
The overall story - it doesn't give you a minute to rest! Maybe you not realise it in the first episodes, but everything in this drama is very well connected! Nothing happens because it just happens, even the most silly moment, you will find it in deja vu later! Everything will find their closure. It has it all, and in proportions - an action, a drama, a comedy, a romance, a tragedy... Everything has it moment, like in the real life...
And another thing I really liked - you can actually see the characters develope and grow up with the time!
The acting - for me everybody were good in their roles, someones were brilliant, but I want to mention just Lee Jun Ki, who slayed it, killed it, and left all of us on the flour! Wang So is amazing, stunning, attractive, and he is most real of all the characters! I felt so related to him sometimes, with his loneliness, his wish to be loved, and and everything he does, he does to the end-be it love or hate! If he loves you, he will die for you, and if he hates you, you better step aside! :) He is outsider, but not loser, his willpower is amazing, you can see him sad, but never giving up, he starts in the shadows, but finishes overshining them all! Even if it only because of him, this drama is worth watching!
Well, I think, I said enough allready, maybe it was overreacted sometimes, but they are my feelings, I'd say just part of them:) If I'd write my every emotion for this drama, one review won't be enough:)
So, if you looking for a drama with a good story, beautiful scenery, touching love story, some action, some laugh, some tears and tones of emotions, watch Scarlett Heart Ryeo!
Was this review helpful to you?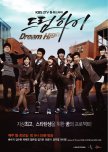 I just finished watching the last episode, and I have this feeling, i gonna miss them:) What can I say - I really enjoyed every minute of watching. I liked all the characters( well, except Baec Hee), I had my moments of laughing and crying as well..
Some details those I spesially enjoyed - 1) Jin Guk/Sam Dong friendship - they supposed to be rivals, but in the hard moments and happy moments as well they've always supported each other! Liked their underwear war:) 2) The romance between two teachers - made me laugh so much! I think one of the cutest couples in drama! 3) Jason's charming English:) 4) Suprised me, but... I liked Noona's moments :) 5) Hyi Mi's little sister :)))
As I said, I liked all the main characters, but my favorite was definitely Hiu Mi! I even think she's my favorite female lead of all the dramas I've seen! She had so much power and charisma, you can't help but rooting for this girl.. And the most important - she was real! No too perfect, just real 17 years old girl who is growing up, having her doubts.. But no matter what - if her friend is in trouble, she's allways there, ready to do everything she can to help!
Liked Sam Dong's story as well, very touching! Jin guk - very strong and mature for his age..
A little disapointed by the ending - not the first korean drama with the same thing - it was too promissing during all episodes, making us expecting too much and getting... not so much in the ending:) I think you know what I mean - just needed more romance scenes!
But except this - it's a good made drama! Recomended for people who are searching for good story- not too heavy but emotional, with many sad and funny moments, and finaly - with good looking young actors and good music!
Was this review helpful to you?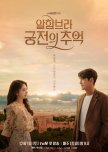 [May contain a tiny spoiler]
This one is very unusual drama, witch will take you to a great ride! Especially if you are tired from cheesy cliche romcoms! If you're here for romance, you won't get 100% of it, romance is not the principal line! If you are here for sci-fi and action, you'll definitely love it! If you're not that much of sci-fi, you'll love it too, because sci-fi in this drama is not sci-fi you usually see ( robots, aliens etc..), it's something that haven't been done before! Plus sci-fi line is blended pretty well with the other lines, so you'll get all of it in one package..
The main star of this drama is definitely Jin Woo, played by Hyun Bin! He was amazing, and carried his scenes perfectly! I didn't like him so much before, but in this drama I was smitten by him! He starts as a typical kdrama rich male lead- a little full of himself, a little jerk, but I promise, you'll change your opinion about him after a few episodes! This story is totally his story, almost to the point he was the only lead in this drama, and the others were supporting..
Can't say a lot about Park Shin Hye here - exactly because of the reasons I just said - her role wasn't strong enough like the male lead role, she was more like second to him.. We all know, she is good actress, don't think I have to mention it, it's just her character here was overshadowed by the male lead.
Chanyeol ( no one mentioned him, so I wanna say a few words) - he also didn't get much spot, his character appeared mostly in flashbacks, untill the final episodes, but what he did, he did good! He totally transformed into geeky introverted computer genius, if I didn't know him well, I would never recognize Park Chanyeol in this character! :) But ( it's one of the things I wanted to complain to the writers) I wish his character gets a little bit more important scenes, because he started as important one, but ended being the guy from the flashbacks :)
The music was beautiful, especially the 1st ost , Little Prince, and Memories Of The Alhambra, played by Spanish guitar! I won't forget the creepy scene that was accompanied by this song! :)
Overall I really liked it, it was so original, non heavy, non cheesy, suspense was on point- I never knew what is going to happen next - I really enjoyed my ride with this drama! There were many complaints about the ending - I do think it was weaker than the entire drama, but it was still good, and non cliche..
Please, at least give it a try, because if you won't , you'll miss something special!
Was this review helpful to you?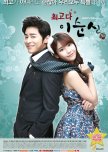 Whoa, it took me such a long time to finish this drama, so I can't believe it's over now! What can I say, it was really frustrating jorney, witch made me feel many different kind of emotions! Some of them were good, and some were not.. I'll start with what most people who wathed it, said: 50 episodes was way too much for this story! If they'd made this at least 30, I'd give it much higher rank, because at least 1/3 part of this went to unnessesary strugles of unnessesary characters! And it's a pity actually, because the basis of this drama was really good - it could be great, if they'd take all those unnessesary parts away!
So what made me stick with this during 50 episodes? Definitly the leads! Both were adorable, had a good chemistry, and their characters were ones of the few that were well written! CEO Shin (Jo Jun Suk)- he wasn't typical arrogant playboy, on the opposite - he was very caring and cute, and his romantic lines were one of the bests I've seen in k-drama!  Lee Sun Shin ( IU) - yes, her character was suppossed to be typical female lead Cinderella - poor girl, that fells in love with rich guy, good to everyone and always do the right thing, but somehow IU could make her very real and likeble! I liked, that she wasn't crybaby ( maybe sometimes, but in the situations she was allowed to cry lol), she never burdened others with her problems, always tried to be bright and optimistic, and also for a change she wasn't that idealistic fighter for justise, but regular girl next door, with her emotions and doubts! She really made me like her and sympathise with her! From older characters I'd like to metion Song Miryeong - I hated her characther most of the time, but she always kept me curious - I never knew what she's gonna do next.. I like this type of characters who is not one-dimensional, she wasn't just bad or good, but had always some hidden story behind. Rest of the characters were quite typical, but still I learned to like some of them :)  And all the cast did a really good job, I think everybody were exellent in their roles! Starting with the little Uju:) I also liked the music!
Don't want to keep it long - yes, it was a makjang, sometimes I felt annoyed, but I made it to the end - it means after all it was good! Because if I don't feel it, I don't keep watch even much shorter dramas! Lol.. Apart from being makjang, it was cute, heartwarming, sometimes funny, sometimes emotional.. Some scenes were very good, so if you'll give it a shot, you'll maybe be able to enjoy it.. I don't regrett watching it, I'll even maybe miss the charaters sometimes! :) Give it a shot - there's always a time when you need something to watch, witch is not too heavy, and can stick with you for a long time! My feels after watching it are good!
Was this review helpful to you?