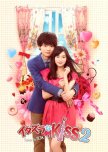 Best version of this story! I would watch this over and over Now officially my favorite drama.
Was this review helpful to you?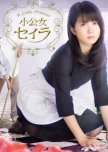 Just finished watching it. I'm a huge fan of the original A Little Princess movie. Makes me cry every time. Started watching this because of the same storyline. If you have seen the movie, then this drama will be a bit of a disappointment. It's fine to watch but the things that happen within the drama are just, i'm not sure how to describe it. I mostly kept watching it until the end for the mini romance. the drama itself doesn't do the story justice.
Was this review helpful to you?