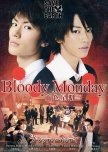 Story- I gave it a perfect score mainly because it was really Ozmmm, Awesome, Fantastic, Masterpiece.
Acting/Cast- Nothing's wrong with the casting, I guess?
Music- I don't really care about the music of any drama, but I guess the negative 1 would be mainly because the song was sad? (I'm so unreasonable, sorry =D)
Rewatch Value- Once you watch it, you'll definitely want to to watch it all over again, I mean, it's so great that's what I felt.
Overall- 10, Masterpiece.
Hmm, When I was watching this, I was like "I wanna finish this ASAP". It makes you think what would happen next and makes you wanna finish it all in an instant. The twists were great as well as the cutting of scenes per episodes.
Was this review helpful to you?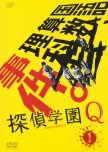 Story - I'm giving the story a perfect score since I am biased to dramas with a mystery, suspense and like a "detective" genre. It's so awesome that there's such a person who could write a great story for each episode.
Acting/Cast - I really don't know why I'm giving it a score of 9. I don't know what's the negative one for. HAHAHA. =))) You'll be able to see some of the great actors in the future such as Yamada, Kamiki, and Shida.
Music- Hmmm. I always skip the music. Sorry! But I downloaded it to my mobile and I guess it sounded great.
Rewatch Value- If it's possible to watch this a million of times I WOULD.
OVERALL- What a masterpiece. I may be exaggerating a little bit, but it's really great. It's worth watching.
Was this review helpful to you?