The website is currently undergoing maintenance. Sorry for the inconvenience.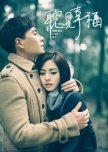 This drama is worth to watch. The female lead look kinda cute and beautiful. Somehow I find her look a bit like Uee?(Just my own opinion :) ) The male lead still look cool and handsome even though he's blind at the first half episodes. Those dramas seeker looking for romance and good looking actor/actress. This is the drama to watch. Enjoy watching :).
Was this review helpful to you?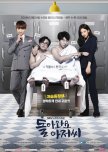 The fate in this drama is seriously amazing. This drama is kinda interesting that I ever had encountered. It is hilarious and doesn't get me bored through the 16 episodes. This engaging stories is something that I hope more dramas to have. The actors and actress have good acting skills. Also, like their appearance :3. Worth watching. Cheers.
Was this review helpful to you?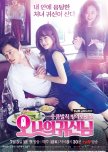 Rewatched :3. Watching it again after 2 years. This drama doesn't let me down. I love the ghost and romance genre, its prefect. For some sort of reason, I got jump scared in this drama from the ghosts, maybe I'm suck. Love the actresses and actors. The story is lovely and interesting. The moment when the both cute Na Bong Sun(Park Bo Young) and Shin Soon Ae(Kim Seul Gi) BAMMMMMM together, perfect cute. Love the Bong Sun quietness and the flirty Soon Ae. Story begins interesting at the back. The romance is on point. Might as well say everything is on point. I love the OST from Ben and Park Bo Young. The moment when I found out that Park Bo Young can sing, melts my heart. One of the best dramas I had ever watched and willing to rewatch. Happiii watching guys!
Was this review helpful to you?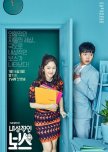 The story about Ro Woon's sister death is really really really deep, plot twist... Hye Soo and Woo Jin is cute in this drama! Love their great chemistry. Surprisingly, what I like about this is that I don't see any pretty very very very bad evil character in this drama. Love the OST from Ben. Cheers. It is worth to watch. :)
Was this review helpful to you?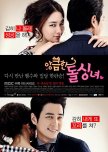 The story may not be very interesting to me but it is still a good drama. At least there is some humor in this drama. I remember watching this drama in the train and probably looked retarded for smiling and laughing. Its kinda worth to watch this plot. Don't mind me, I just find Lee Min Jung a beauty that's why the cast rating is 10/10. Cheers :).
Was this review helpful to you?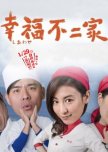 This drama actually teaches us how to love and care our family. This drama is also very funny and interesting. Adults and kids would definitely be enjoying watching this. This is my first time watching a very family type of drama. They may not be a real family but they still take care one another like one. Worth to try watching. Cheers :)
Was this review helpful to you?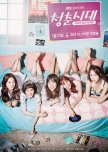 I find the season 1 story to be incomplete. I don't like that the story will be continued for season 2. Now I need to wait for it to be out... I love the actresses. They are charm. After all, I still like this. However, I hope new drama will not show incomplete story in each seasons. So that it won't make me feel cheated for watching... Overall, its worth to watch now. Heard the new season going to be out this year. Happy watching guys!
Was this review helpful to you?