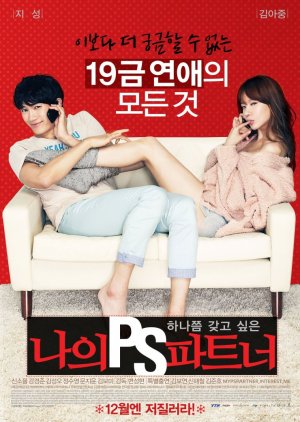 There's not much to this movie, it's funny so if you're wanting a good laugh then I recommend this. It's got a lot of well written scenes and the acting is executed well.
I really enjoyed this so I would recommend it 10/10 if you're wanting and easy watch comedy (maybe don't watch this with you're parents around lmao cos it can get a bit frisky at times).
So apparently my review has to be 500 characters in length so I'll lengthen this out a bit.
The two leads had extremely good chemistry, and it was funny watching them both realise that they liked the other. The two found themselves in some funny situations that were cliche but but worked out with the dramas vibe. It wasn't too comedic that you got sick of the jokes and they added just enough romance for you to ship the two main characters.
I don't remember the official sound tracks (if there were any), so I can't comment on that.

Anyway I've just finished downloading this movie so I'm going to go watch it again- I hope you go do that too :))
Was this review helpful to you?