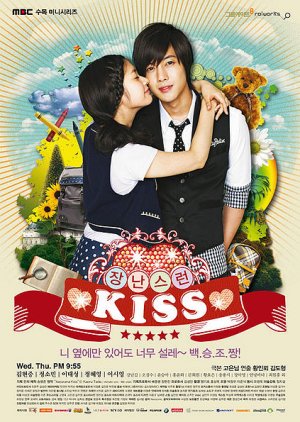 This review may contain spoilers
I saw this show early on in my drama watching and it was the first of the "Itazura Na Kiss" incarnations that I saw. Honestly, after seeing most of the other versions (both Taiwanese and both Japanese versions) it's not my favorite version, but I do like it.

Kim Hyun Joong plays the stoic and somewhat mean male lead well and Jung So Min's version of the female lead might be one of the better portrayals. However, while I really do like this show, it's falls short mostly because it doesn't give the full story. Since it stops just shortly into the marriage part of the story, you don't get to see the best parts of the story (in my opinion) which happen after the two characters are married. For that reason, you don't get to see the full change in the male lead or the best transformation of the female lead either.

That being said, the music is the best in this version and the production quality it probably the best of all the versions as well. It's definitely worth watching.
Was this review helpful to you?