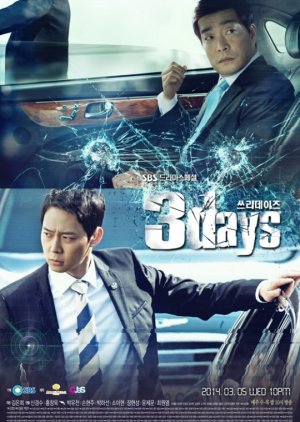 This review may contain spoilers
This is an interesting action packed drama. I like dramas that have conspiracy theories that involve corporate greed controlling the government. Maybe because I don't believe it is just a theory. Anyway, I think the down fall to this drama is that there were soooo many people involved in the conspiracy. Call me an idealist, but I would hope that most people would choose to do what is right over money. I don't think everyone believes that money and power are happiness. There were other reasons for some of the conspirators that I bought into (we can't post spoilers so I can't go into it). The writer does well with a consistent plot and I thought the suspense was well paced. I think what made this drama passable is the acting. Without Micky, Park Ha Sun, and So Yi Hyun, I don't think the drama would have been as good. I think that it is really hard for an actor to make the viewer feel for the character when there is so little back story. The actors had to draw the viewer in while the character was going about his/her business. These actors did an outstanding job of making me feel for each character. There are also several really good veteran actors that I enjoy and they did not fail to deliver. I think the music was pretty and appropriate. I won't rewatch this. I think that if you like suspense/action dramas, then you would enjoy this one.
Was this review helpful to you?