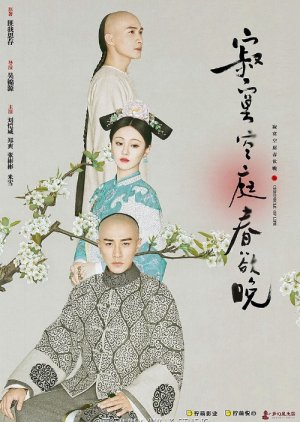 This review may contain spoilers
Chronicle of Life started well, but ended with complete boredom. The premise of the story is good, but the execution was lacking as the story went round and round. The upside and difference in the story is that a majority of it happened outside of the palace and there was less bickering between the women than in other dramas like this. Rest assured that there is some bitterness between the courtesans and of course the mother and grandmother, but it doesn't take up the entire story. One plus is the excellent love in this drama accompanied by cheesiness and cuteness. I like those parts. I will just be real here. The ending is stupid and at that point I just didn't care anymore. I didn't feel anything for the main characters and was irritated with the writing of some of the other characters. I wish I could post spoilers, because I have some lengthy complaints. I scored COL a little higher because I didn't hate it and I love the cinematography, scenery, and costumes. Plus, the acting wasn't horrible. I admit that I am a huge Lau Hawick fan, but I felt like he wasn't into his character as the Emperor. I also didn't feel the chemistry between him and Zheng Shuang as Lin Lang. They did have some really cute moments that made me smile. I felt more for Zhang Vin as Rong Rou and Zhang Edward as Chang Qing. I loved the characters and the actors. I felt like Chang Qing was written incorrectly at the end. His character would have made different choices for his love of family. Rong Rou was a beautiful character and I loved him most of all. The acting of the women was good also. As I listen to the music it reminds me of a different song, but I can't quite put my finger on it. It is making me crazy. I will never rewatch this. I don't necessarily recommend this drama. If you like this genre, then it is an ok watch.
Was this review helpful to you?