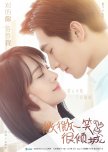 Love O2O
16 people found this review helpful
An Unpopular Opinion....
*** What I Like (+):
--- Yang Yang is the Master.... Master at Kissing that is - too bad he didn't have a partner :(
--- Old Man Yu is most enjoyable character to watch .... The actor, Niu Jun Feng, is the best in the show! ... (just as good as he was in Battle of Changsha)
--- Zhang Vin is so very Hot looking as the brooding KO... too bad he didn't have much screen time.
--- enjoyable encounters .... nothing annoying.
--- Villains were not real bad .... some had a little bit of growth, a positive!!!
--- The Game scenes were shot well!
--- Good looking cast.
*** What I did NOT like (-):
--- Practically No plot .... nothing much happens .... no drama.
--- 2-dimensional characters .... No depth, no psyche ..... all the more kudos to NJF who made Old Man Yu shine!
--- Lead actress froze w/ open eyes as he passionately kissed her .... She's unhealthily skinny ... Does too many pout faces.
--- What's w/ the mystery of Mr. Beautiful and KO???.... It was probably a BL in the novel, they only hinted at it here .... but at least turn their friendship into something worthwhile!! .... not just shallow encounters :P:P
--- Her friend Er Xi is way too bubbly!!! .... trying too hard to be cute :P ... too much like a manga character .... a different actress could have turned her into someone cute and lovable ... ( I am thinking of Dilraba as the impish red fox princess in Eternal Love .... so cute and energetic w/out being annoyingly bubbly)
*** Recommended for those who like:
--- Refreshing love story, b/c no love triangles ... no angst ... trusting couple who talk things out.
--- fluff and cute scenes
--- No real villains
--- Don't mind that there is NO strong Plot .... and NO well-developed or complex characters. :(((
*** Not recommended if you want depth, complex characters or interesting plot.
*** Ratings
- Story - 3 .... simple, nothing there.
- Acting - 5 ... Not bad not good ..... some supporting were bad ... Only NJF's performance stood out as very good.
- Music - 5 ... It fit well ... bit too bubbly and "pop" for my taste.
- Rewatch - 2 ... only if in front of me, I won't turn around.... But I would never seek it out.
Basically, very bland and very blah!!!! ..... Not much to love and even less to hate .... If not for Yang Yang's kisses, there is nothing to watch.
Was this review helpful to you?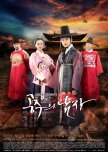 This dramas is so much better than others in all its qualities… An epic Romance w/ political intrigue, in a captivating, tight and fast-moving plot… A story beautifully told and well executed by:
Amazing acting…Great directing/editing/writing…Beautiful cinematography…Superb production…Mesmerizing OST…even the clothes were noticeably beautifully designed.
Seamless interweaving of Romance, Politics, History, Action and drama, yet all very easy to understand!
Filled w/ many memorable well-developed characters... including the courageously steadfast Se-Ryung, one of the best characters in Dramaland, and certainly the most amazing female character!...wonderfully portrayed by MCW!
Awesome performance by Park Si-Hoo I can understand all his thoughts & emotions through his eyes- from the charming, easy-going teacher to the tortured soul caught between Love and Revenge!!!
Surprisingly, one of the best romances I have ever seen… I have seen it several times and will, no doubt, watch it again in the future.
Was this review helpful to you?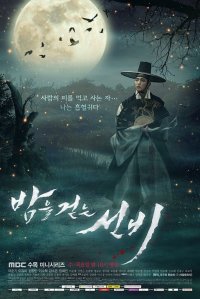 I usually write a review if I am inspired by greatness... This is the opposite ... Had good potential, I am annoyed by the quality of writing, directing .... I normally would drop a drama when it is this bad ... I honestly don't know what possessed me to continue, but regretfully, I did!
There is only one good, interesting thing in this show, listed below.
--- STORY --- 4/10 ... It had great potential. A scholarly vampire on a mission, searching for a lost diary containing the secret to kill the evil vampire Gui, who rules the palace...... Sounds interesting, too bad it wasn't.
--- WRITING --- 3/10 ... The worst writing, one of the most illogical plots, where things often did not make sense.
The script is boring, lots of talk as filler, didn't provide insight, or knowledge, or add interest or intrigue...
- Poorly written Characters - the vampire scholar was too simple, full of self-pity and self-loathing, no complexity (despite the obvious potential) ...
- The lead female is written to be smart, clever, strong, a woman raised as man. Her actions and decisions were not only stupid, but usually nonsensical and caused trouble for the other characters by her simplicity and stubbornness. One of the dumbest most annoying characters I have encountered!
- Evil vampire Gui started as stereotypical, but ended up being a bit complex and interesting... Best character, along w/ his muse. ....
--- ACTING/CAST --- 4/10 ... Mostly bad.
- Lee Jun Ki - not at his best, but with an awful script and worse partner, I'm sure inspiration was lacking.
- Lead actress --- I don't even want to know her name... she's the worst part of this show... From her first appearance on screen, it was obvious... dressed as a man, but pitter-patter steps, swinging her arms, wriggling her hips, clenching the man's robe in fear, etc... Her mannerisms were more feminine than a "flaming drag-queen" (a gay man dressed as a woman).... combine it w/ her character's stupid actions... Then
--->>> How in the world can I believe any man can fall for her charms (in this case, her lack of charms)???
- Lee Soo Hyuk is good enough ... best part of this show.... sexy.
--- DIRECTOR --- 4/10 ... probably to blame for how bad it is ... He allowed the lead actress' acting instead of guiding her ... very draggy, too much filler ... bad editing... way too many things that didn't make sense.
--- BRIGHT SPOT --- the relationship b/w evil Gui and the girl he trains is the most interesting, and both were the most interesting characters...and had good chemistry.
--->>> I especially liked her ... a complex character ... She was smart, clever, brave... a victim but didn't have self-pity ... strong to fight for what she wants ... and she really understood Gui and how to manipulate him ... Very pretty.
--- WORST PART --- illogical plot and zero chemistry of leads ... and a female lead that is utterly unbelievable as being in any way attractive.
--- MUSIC --- 4/10 ... music did not add anything, and at times was inappropriate ... there is one song that is good, but didn't always fit the scenes.
--- REWATCH --- 0/10 ... Only if you need an excuse to shoot yourself.
.
Was this review helpful to you?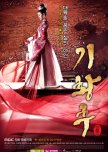 This review may contain spoilers
I desperately want to give this 20 out of 10 .....It was Great ....Perfection.... Almost !! -:((
In the second half the writers really messed up w/ inconsistencies (read my Semi-Spoiler below...No details).
Nonetheless, every moment of this drama is Captivating !!!
---- Great pace... 51 episodes and I want more!!!
---- A good story w/ memorable, well developed characters....
---- Great acting ....especially Joo Jin-Mo and Ji Chang-Wook ... the great love these 2 men expressed was very palpable !!!
---- Excellent Casting all around .... the actors fit their roles perfectly ..... so many memorable and enjoyable characters ....
---- A perfect balance b/w Romance / Action / Intrigue / Melodrama / Comedy ...
---- Ep 1-22 were Perfection !!!
---- then, starting w/ ep 23 , I felt the writers really let me down ....too many inconsistencies!!!
.... If they want a certain outcome in the plot ---->>> then they should have come-up w/ a better way to get there ... Weak, weak, lazy writing ! ...
----->>>> Very disappointed w/ the writers for ruining what could have been a PERFECT DRAMA :
Directing.... Acting... Plot... Music... Cast... Costumes....etc....
I rate according to my personal enjoyment not necessarily about objective technical crafting .... BUT .... the disappointment in the 2nd half marred my 'Perfect enjoyment' ...so , I give it a 9/10 ....
********* Semi-Spoiler Alert ----- No Details ----**********
---- the one HUGE Disappointment is the secret person revealed in the last few episodes .... Utterly ridiculous !!! ... A huge flaw that cannot be overlooked like the others..... seems like a patch-up job... a last minute idea/change....Weak! ..... the biggest reason I could not give it a 10!
********** END of Semi-Spoiler *********
Was this review helpful to you?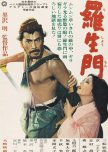 Rashomon
4 people found this review helpful
Another all time classic from Kurosawa for all film lovers...Starring the legendary Mifune Toshiro....
Intriguing story of a crime being told from the differing points of view , including that of the victim, the suspect, and a witness ... w/ the truth to be found somewhere in between .... about cowardice , heroism and humanity.
Like all classic films, it surpasses place and time .... Brilliant!!! ...... A must see for all film buffs !!!
Was this review helpful to you?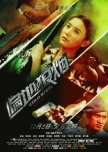 Fast moving and lots of Stylish superbly-constructed action sequences ... balanced w/ some romance ....Good story, and very well Edited .... ...
Peter Ho is magnetic .... Loved the "maniacal" Japanese Colonel Masaya played by Wilson Guo Mingxiang ....
... At the climax, although the action scenes are thrilling, I felt the plot got a bit weak.
.... The script felt like a compilation of one liners - mostly adages and aphorisms - mainly delivered by the veterans like Tony Leung's no-nonsense Mengzi or Mickey He's friendly Xiao Wu , and often repeated by Peter Ho's unworldly Liangfeng ... It offered up some comedic relief .....
Lots of thrilling fun visually! But , due to the lack of an equally thrilling plot at the end, and the lack of a better script ---> the film fails to make a psychological impact ... ...
The action deserves a rating of 8 or 9 at least...
I recommend it for action lovers ... and even for non-action lovers like myself (I was impressed).
Was this review helpful to you?