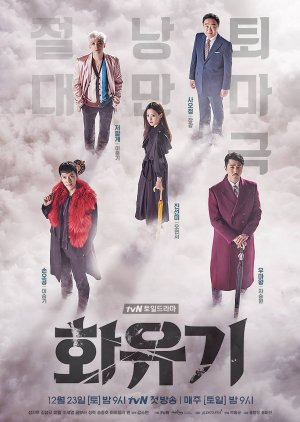 Hi All,
I actually started to watch this drama only because of LSG. But, later in two episodes, I was so excited about the story and their twisted fate.
which made a human and immortal to love each other. I could not even find one negative point and distracting side in all the 20 episodes. I actually
was worried that it would end very soon and also was hoping to look forward to the second season. The male and female lead together make a cute, lovable and fighting couple. Not only them the whole Hwang team made an incredible pair to each other. I actually don't have words to express my love for this drama, I really really recommend people to watch this drama.
The reason I don't want to write the storyline because I don't want you to know the before ahead of watching. Which lose suspense. People who love fantasy and thriller really really will love this drama. Am guarantees 99% for this drama.
Was this review helpful to you?