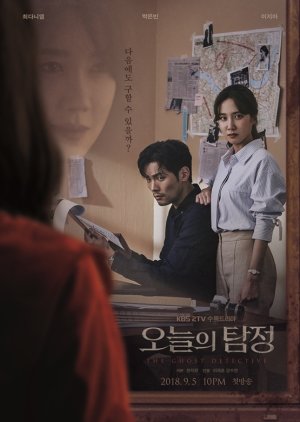 This review may contain spoilers
Those who have watched "lets fight the ghost" drama would feel the similarity. At the start of the drama I was hesitating to watch next episodes but I could not stop myself from watching this drama. It is really amazing and I would recommend people to watch it. I wish that the director could do Season 2 also...
Here the story starts with "a detective who only believes in what he can see through his own eyes, partners with a women who can see ghost. Together they trying to find out the mystery behind the suicides of unrelated people by doing so the detective loses his life and become a supernatural being to save his people who he loves and the people who loved him from an evil spirit." That's how this story starts. I doesn't want to tell the whole story as you would not
feel the suspense.
Actually I started to watch this series because it's Genre is supernatural and read the plot which actually a bit impressed me. So, Later I started watch I felt very interesting, suspense and thrilling. I really did not felt boring at all
not even a bit or slow moving instead I felt it fast ending.
Even though there are some flaws in drama like controlling people, people seeing ghost frequently and some more. But still each and every flaw has been covered by the actors good acting. Lead Roll "Choi Daniel and Park Eun bin's chemistry was good and their telepathic investigation method was great. I really appreciate actress "Lee Ji Ah" performance as I was even mind controlled by here. Her way of expression and evilness. Wow, Its really great.
Other that lead actors, to talk about supporting actors also done a great job. I wish this drama to be in success.


Was this review helpful to you?