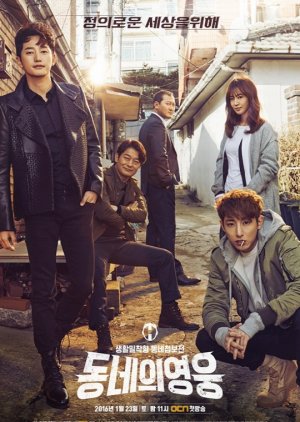 This review may contain spoilers
Hi friends. This is a second time I am writhing a review for a drama. Ok let's get to the point.
This drama's story line or fighting skills or characters acting are simply good and natural. People who may love action drama will definitely wil like it.
If you ask me "Is this drama is full of action? - No. (50% action & balance 20% value of life, 20% value of friendship / family / society, 10% is about money)"
You may think why I have mentioned only 10% for money is it the drama starts with the problem of money? Yes, it is. But, other than evil people who manipulate the commeners for money is actually a cheap tricks and people will fall unfortunately.
Now get to the story line in here our main hero is an agent who is inactive cz of his past mission (was a failure & his friend died). So, after spending his 3yrs in prision he comes back to his home town to find bad people & get revenge on them. On the way
He buy a bar where former inactive agents visits and spend their time drinking & thinking about their past.
So our main hero gets interested in buying this bar and requests the bar owner who is also an retired former agent to sell it to him. Then the story connects with the help of agents the local common living people near by fight for their right to have their own property over there and all of the bad things happening now will be connected to the three yr ago (his friend's murder case).
In this drama there are lots of ups and down but still there are some episodes which is very inspiring and lovable.
I hope you guys can caugh up this drama some time.......
Was this review helpful to you?