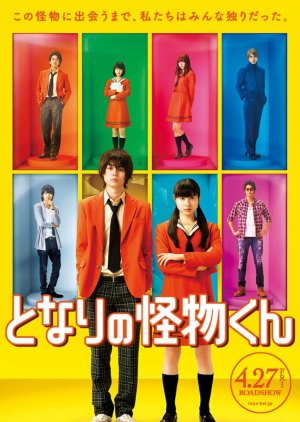 This is your typical fast paced, manga based romance movie.
I just watched this movie because I want something light, though I got what I want still the pacing in this story bothered me. I haven't read the manga and I have no idea how is the development of each character there, so this movie got me scratching my head because some scenes doesn't make sense like suddenly one character likes another character, not enough development to make that believable. I also have hard time connecting to these 2 main characters, not enough scenes for me to truly understand their actions, the pacing is just too fast. Also, some characters are wasted like minami hamabe's character, I thought she is part of the main cast, but felt like she's just a cute stray kitten who walked passed me, no idea what happen to her after. It's still a pretty good movie though, fun story, cute moments, lovable characters.

Technically, cinemagraphy is nice, Iove the camera work during those cute scenes. Music is also good, nice songs, though I felt it has too many songs, I think I heard 4 songs played throughout this movie. Acting is also good, you have both suda and tao as main lead and you can never go wrong with them, they also have great chemistry in this movie.

You might love this movie more than I do if you read the manga or if you're already familiar with the characters but it might be enough for you to love this if you are only after for a cute story, lovable characters, great kissess and good ending.
Was this review helpful to you?