ERASED
9 people found this review helpful
Brilliant acting, especially the cast for the kids... Brilliant!
I love to storyline, i love the feel of a movie thats been adapted from a manga/anime - they did a good job with this one.
Was this review helpful to you?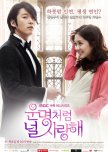 Love this drama! Love the crazy, crazy laugh and character development!
Easily watch it again :) Brilliant ending too :D
Was this review helpful to you?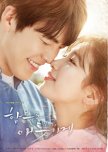 I loved this drama right away! I don't usually go for melodrama because i don't like sobbing (and its usually a given)... But i liked the cast so i gave it a go. So glad i did. Granted, the decisions they made drove me absolutely CRAZY. The main reasons i liked this drama, hands down Kim Woo Bin's acting. *emotion overload!!!* It was absolutely brilliant. After such a wonderful performance, i was really annoyed/sad to hear he felt he had to apologise for poor acting !! I suppose i haven't seen as many dramas as most, but after watching this he will seriously be the first acting i think of when someone asks me who i consider to be the top male actor. Brilliant. Poor Suzy got a bit of a hard time too with bad reviews, it was a difficult part to play - i thought she handled it extremely well. In fact she was perfect for this part! All of the supporting actors were great too. The sound track, really catchy... It's been stuck in my head all day! I probably won't watch it again cos, well, teary.. But i would recommend it to the right person.
Was this review helpful to you?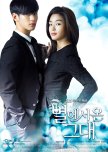 I started this drama AGES ago but for some reason i just wasn't in the mood and ended up dropping it. Im so glad i picked it back up again. I like science fiction, so i would have liked a more scifi feel (more display of powers etc..).. It felt like it might press on in that direction a little bit at the start but then if felt more romantic, which is okay too!
The progression of the relationships and chemistry between characters was really good. If your thinking of watching but haven't made a decision yet, i say go for it!! After the second episode i was hooked.
Was this review helpful to you?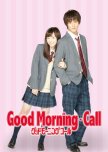 This was a bit cute!!
I liked it better at the start, it lost me a little bit halfway through - stella ending though :)
I get bored when the main girl is a little depressing and mopey - confident and positive are the mains that appeal to me more. Though if you like the popular guy falling for normal, quirky girl then its worth a watch!
Was this review helpful to you?