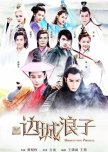 I personally feel that the drama's trailer was misleading. The drama turned out way different to what I expected and not only was I surprised, I actually really didn't like it.
There were too many times when a misunderstanding occurred between the main couple. There was overuse of phrases like "my destiny is to..." "but I want to live like this, but I've got no choice" " I must avenge my father" "I love you" then "I hate you" (Lol. They probably ran out of lines to say)
I was like, I get the idea, the characters are confused due to what they've been though but it was over elaborated and it felt over complicated.
Add in a few extra plot twist and unnecessary new inputs to the already tangled plot line, you get WTF IS GOING ON?
However, character development is shown as the drama proceeds. Basically, all the chaos and pain is caused by the idea of revenge and betrayal, which got really really annoying since one moment everything is fine the BAM!-- it gets worse, then slowly everything is peaceful BUT NO some other trouble stirs it all up again and again and again.... and that kind of replays that through the episodes.
There were sweet and funny moments with Ye Kai and Ding Ling Ling which were really cute. There were nice fighting scenes and special effects. Costumes were really nice too and the music was alright, that middle eastern tune was overplayed whenever they danced. I also liked the casting and felt they did as best they could with the role given.
The ending was so FRUSTRATING!!! It was really sad, disappointing and a little confusing.
I watched 50 episodes and this is what I end up with? I guess the unhappy ending is refreshing....?
#givememytimeback
Was this review helpful to you?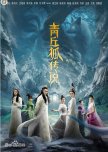 This story revolves around the good foxes of qing qiu. The drama has several main characters and their own individual stories (mainly about love and saving their tribe) linked all together to form the plot. The casting was decent and Na Zha's acting skills were done well here.
I think the middle of the drama was useless and a waste of time. In my opinion, you only need to watch the first one or two episodes then skip to the last few episodes which has Tao Heng (Na Zha) in it. Her part with Liu Zhang Yan is​ so cute and funny, which I think is probably the only moments worth watching in the entire drama.
It was a pretty average drama. Out of all the fantasy dramas including fox spirits, this drama isn't that great, but not bad enough to consider terrible. Honesty I probably will never rewatch it, or at least not all the episodes. So if you're interested in watching and get bored after watching the first 5-10 episodes skip to the last story (episode 27) of the drama.
Was this review helpful to you?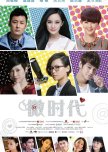 V Love
3 people found this review helpful
This review may contain spoilers
First of all, the reason why I watched this drama is that the synopsis said this was the "Chinese Gossip Girl" which I later found out was not the case. I watched Eternal Love and really liked the actors which so happened to be in this drama, so I decided to give it a try.
Be warned and
SPOILER (kind of)
You're going to be disappointed if you're expecting this be like Gossip Girl on The CW.
This show is NOT like Gossip Girl. There was no mysterious "Gossip Girl" who exposed some of the character's secrets. Yeah, there's a lot of drama that happens between the characters. There were a few times where people gossiped on their phones about main characters. The drama has the wealthy/popular/beautiful characters but they aren't really b*tchy or super egotistical. Most of the cast play students, but they're university students....and that's about where the similarities with Gossip Girl ends.
Was it terrible though? For me, even though the plot wasn't what I expected, it wasn't that bad either so it didn't really waste my time.
The cast did pretty well with the acting. I have to give credit to them since most of the actors here were rookies at the time and I think for some, it was their debut drama.
Overall, I think they did a pretty good job!
I rewatched the drama and enjoyed it more since I really like a few of the actors after watching some of their more recent dramas (Dilireba, Zhang Vin Vin, Gao Vengo, etc).
Edit: I forgot to mention that the order of the episodes is really weird. I'm not sure if that's how the drama was directed or purposely edited. But I think the last few episodes don't match up with what happened previous episodes. I don't know if that's because I missed something important or if the people who uploaded the show put it in the wrong order.
For those who need English subs, I don't know if this show has been subbed because I watched this on Youtube which had no subtitles. I also couldn't find any other drama sites that have this show on, but if there is, I think it would be raw.
Was this review helpful to you?