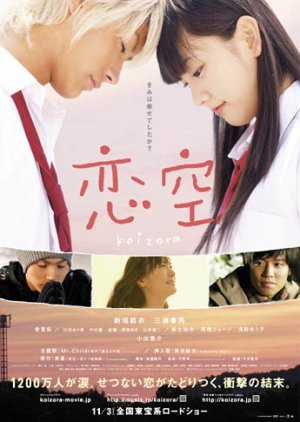 At first I was hesitant in watching the movie because I wasn't sure if it was worth it but when I actually got around to watching it I was glad I did. I would definately rewatch Koizora, actually I just finished rewatching it a few days ago.

The story overall was beautiful and touching... I laughed and cried along with the characters. Be prepared though, if you are going to watch this movie, have a box of tissues by your side because you will cry your eyes out. Anyone who hasn't watched Koizora should; it expresses the feelings of absolute happiness and pain.
Was this review helpful to you?