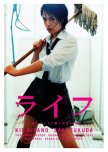 LIFE
35 people found this review helpful
I finished watching this drama a few weeks ago and forgot to write a review, so, here I am :) First of all I'd like to say that I was introduced to this drama because I read the manga which I am currently waiting for translations... I am a fan of the manga and also a big fan of the drama. LIFE dived into human emotions and really expressed them well. This stroy of bullying takes it to the extreme following a girl named Ayumu. The actors were amazing especially Hosoda Yoshihiko- he honestly at some points, scared the crap out of me! Though, towards the end I started to pity Katsumi and hate him a little less. In my opinion the cast was very well chosen. I watched LIFE straight through because I couldn't put it off- my eyes were glued to the screen. I even ordered the series on DVD 'cuz it's something I could watch over again. I wish this series was longer...though it did capture the concept in the course of 11 episodes ;D I reccommend LIFE to everyone even if you aren't really interested in this type of drama, usually I wouldn't want to watch a drama like this but with life it's an exception.
Was this review helpful to you?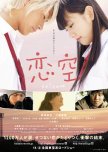 At first I was hesitant in watching the movie because I wasn't sure if it was worth it but when I actually got around to watching it I was glad I did. I would definately rewatch Koizora, actually I just finished rewatching it a few days ago.
The story overall was beautiful and touching... I laughed and cried along with the characters. Be prepared though, if you are going to watch this movie, have a box of tissues by your side because you will cry your eyes out. Anyone who hasn't watched Koizora should; it expresses the feelings of absolute happiness and pain.
Was this review helpful to you?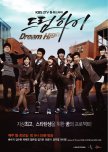 I didn\''t really have high hopes for this drama at first... but before I knew it I was sitting at the computer for hours anticipating each episode! I was practically watching Dream High for Jason and Pil-suk though. Jason and Pil-suk are so~ adorable together :) In the end, I liked Hye Mi\''s decision but I was not very satisfied with the ending... as long as they make a second Dream High with the same main cast I\''ll be okay with it. The OST of Dream High is one of my favorite of the year. Obviously I am now a fan of Wooyoung and 2PM Oh yes, and I forgot, the loan shark guy- you could never tell what he was up to...
Was this review helpful to you?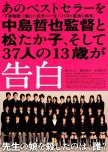 Brilliant. Confessions. A movie that I came across, I honestly didn't expect to like it but Confessions was an amazing movie, from the beginning to end. Just when you think you've figured out what happened a few minutes pass by and you realize you haven't. It's a movie where you hear confessions from different people including students and as you hear every little detail you realize that they were in fact not innocent at all and that they had a dark side to them. You hear every confession and then, at the end of the movie, you put all the pieces together and you have what really happened or what I should say what happened 'behind the scenes.' By the end of the movie I had but one question, who should I pity because everyone had a part in the crime. And the end of the movie, it was wrapped up magnificently.
What you thought was, was not.
Was this review helpful to you?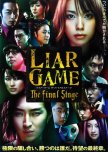 I absolutely LOVED this whole series of the Liar Game and usually I'm not the type to watch these types of dramas but really, the Liar Game is an awesome drama and movie that I reccomend to anyone. First of all, the story is unique, I'm sure you won't find a movie/drama as suspenseful as this! I loved the cast choose also- Toda Erika played "Naive Nao" very well, and I don't think there could have been a better (or sexier) Akiyama other than Matsuda Shota ;) The music added to the suspense and kept you on the edge of your seat. I will definitely watch this series over multiple times in the future :D The Liar Game also served a purpose- To Beat "Human Greed," and in the end they were successful. Oh yea, and another thing, even though this wasn't a romance I was hoping in the very end Akiyama would confess (even though I knew it wouldn't happen) but what he said in the end was close enough for me :)One piece of advice-WATCH THE LIAR GAME!!!
Was this review helpful to you?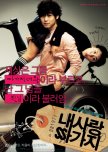 I disagree with the latest reviews...but that's just my opinion. I think that 100 Days With Mr.Arrogant was a pretty enjoyable watch at times it was hilarious too. I admit that this may not be one of the best movies out there but to me it was one of the funniest XD~ lol, watch 100 Days With Mr.Arrogant and you'll see ;)
Was this review helpful to you?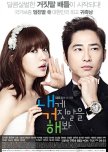 This drama was truly amazing, I loved every second of it. Though some people said it went downhill from episode 11 because of the change in writers or whatever I didnt take notice to that much of a change. The two lead actors- Yoon Eun Hye and Kang Ji Hwan had great chemistry too. At first I didnt really like Ki Joon and Ah Jeong together, actually I liked the younger brother better but that all changed. As the drama progressed I loved watching Ki Joon change because of Ah Jeong and I eventually started to love his character. There was even one point in the drama where I thought Wow! Ah Jeong has Ki Joon wrapped around her finger... what I also liked is that his feelings toward Ah Jeong didnt waver. The OST for Lie to Me was awesome to, I have most of the songs on my ipod now. Lastly I have to say Kang Ji Hwan looked like one Hell of a kisser! But, seriously, you have to watch Lie to Me :D
Was this review helpful to you?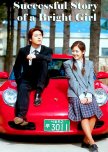 I mostly only rate dramas that I really like, after watching Successful Story of a Bright Girl, I just had to. I\''m really suprised there\''s only one other reveiw because I really enjoyed this drama. The plot may seem a bit cliche but it\''s definately a drama worth watching. Right after I finished the drama I put the OST on my ipod =) The plot is great, the cast is great, the music is great, highly reccomended!
Was this review helpful to you?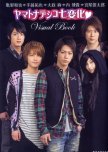 Watched the anime and the manga... I can\''t wait for the upcoming chapters of Perfect Girl Evolution. The only thing that I felt the anime was lacking was the romance aspect between Kyohei and Sunako. I really enjoyed the drama and I was not dissapointed. You should give Yamato Nadeshiko Shichi Henge a try. :)
Was this review helpful to you?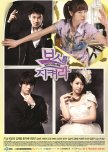 Yayyyy, 1st reviewer =D
Protect the Boss will forever be one of my favorite dramas ever! It's hilarious and adorable =)There's some real eyecandy- (Ji Sung and Jaejoong)Ji Sung is just too adorable in this x3 I will definately buy Protect the Boss when it comes out on dvd! Protect the Boss is a must watch!
Was this review helpful to you?
I really enjoyed watching this movie it was really cool :) My Tutor Friend had romance, action, comedy, what more could you ask for? I highly reccomend watching My Tutor Friend! Actually, I just finished watching it for a 2nd time :D
Was this review helpful to you?