If you're still experiencing technical difficulties, please report it
here
.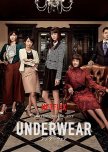 Underwear is the first Japanese drama I watch and honestly? I'm so disappointed with the show. The show starts out with a fresh graduate entering the world of working in a lingerie company - you see the changing dynamics within the office and the company. Predictable plot-line. Mediocre acting. The only reason I continued watching was for the cinematography.
Was this review helpful to you?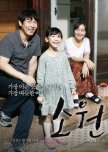 Hope
0 people found this review helpful
This film was heartbreaking as much as a reality check to all the sexual abuse cases that happen around the world. Huge trigger warnings if people do decide to watch this film. The beginning of the film started as two working class parents struggling to make ends meet (electricity bills, borrowing money, donations from other families) and Hope, a young girl with copious amounts of enthusiasm - for school and life. Fast forward to an hour of the film, where Hope talks to her therapist about how she understands why her grandmother used to talk about death so openly. Hope is depressed and recovering from her gruesome trauma while she is triggered by middle-aged men including her dad. Her dad looks at online forums on how to talk to a child who has experienced trauma.
Overall, it was a lovely film. The film shows the daily reality portrayal of dealing with post-trauma and how to rebuild life once again, or "go back to how things were" as Hope says.
Was this review helpful to you?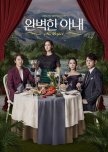 This is the first drama I watch where the romance aspect of the show is so subtle - that it happens organically against an almost psychological thriller backdrop. There were some moments in the show where I had to take a breather - too many cliff hangers for the sake of them. Jae Bok and Bong Goo have great charisma acting. Loved the the friends dynamic as well. Centering a reversal plot of Gone Girl.
Was this review helpful to you?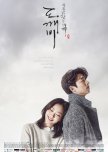 Goblin
0 people found this review helpful
Post-Goblin feels >> empty. I don't think Goblin would have been great had it been for the actors and the chemistry between them. Who doesn't love teleportation to a new country, living comfortably in a house made for a millionaire, knowing the grim reaper by first name?
Scenes will have you laughing and crying uncontrollably, leaving you with a melancholic feeling once the show ends. I would definitely recommend this show, not only for the amazing cinematography but also for the well-sequenced soundtrack. A fairy-tale never to be forgotten. ??
Was this review helpful to you?