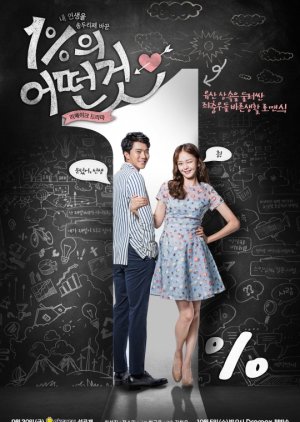 The plot is as cliché as it's predictable but it fellt like a light breeze compared to some of the other dramas. The plot was nothing special, for me it was the main couple who made this drama to what it is.

The main couple had great chemistry and I really really liked Kim Da Hyun as a character. She was very real and down to earth and most of the time reacted and gave the exact replys as I hoped she would give. She was straightforward and confident in some areas and insecure in others, just like people are. Lee Jae In was a character with many flaws, but he had a charm which I think could melt anyones heart, I know mine did anyway haha
I could go on and on about the lovable, and not so lovable, characters of this drama.
It's sad how rare it is with female friendships that reflects how female relashionships looks like in real life, but the one Kim Da Hyun had with Im Do Yun definitely is one of the few. It was refreshing to watch.

To prevent the risk of spoiling I will stop here. I have really enjoyed this drama, I was practically obsessed. I am positive I will go back to this drama many times, it's definitely one to rewatch.

Was this review helpful to you?