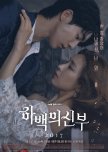 Are you looking for a great plot?
Are you looking for a gripping adrenaline fest to watch on the edge of your seat?
Are you looking for a mature story line and brilliant characters?
THEN DON'T WATCH IT !!!!
 Not only that this is a huge snooze fest, The actors and the characters have absolutely spark and the story makes no sense. This was the biggest disappointment of 2017 after last year's uncontrollably fond. Not only they managed to completely destroy a beautiful story but they reached new heights of trying to make a fool out of the viewers. This whole drama was just pretty people declaring themselves as deities and acting like snobby little bastards and squabbling like high school kids. The story was long lost and there was almost no chemistry between the leads.
Genre : rom-com, supernatural, manwha
Story : This drama was inspired from the manwha series Bride of water god by Yoon Mi Kyung and then they went ahead to rip the story into shreds turning it into bullshit. If you're looking for a similar story as the manwha about sacrifice, love and grace and politics, then go watch something else because this has absolutely none of that shit. The so called god of water is a narcissistic asshole who's self-centered to the point you're annoyed. Yoon So Ah is a materialistic bitch who is way too involved in acting like the victim. The story makes no sense till a while and the characters that actually were exciting like the one of Im Joo Hwan and the nurse aren't developed further. At least Goblin developed all the characters well.
Actors : Shin se kyung is a bad actress and i don't think i am going to watch any of her other dramas. Nam Joo hyuk's acting was a wasted opportunity same as In joo Hwans story. There is almost no chemistry between the leads and the other side actors aren't that commendable. The only surprise in the package was Crystal who surprisingly was way better than the drama.
Will i watch it again... Hell No.
Will i recommend it to anyone?... I am doing a public service by advising you to go look for some other drama. Seriously there are tons of better ones out there.
Was this review helpful to you?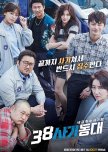 Have you watched a drama that you want to know how it ends but you don't want it to end because if it ends, you wouldn't find anything equivalent to this? Well look no more. The story of this drama is one of a kind not the regular thief and criminal, cat and mouse hunt. If you're tired of the gooey romance and the common love triangles, and you want something more substantial go for it because this deserves all the praises it can get.
Story : the story is almost flawless and fast paced enough that there isn't a single episode that wouldn't give you a high. The twists and turns that happen are almost realistic and you will find yourself getting slipped into the story.
Acting : Ma Dong Seok and Seo In Gook. DO i need say more? the characters in the drama are played so well, you start believing in them. They take you a roller coaster ride and they do it well!!
Was this review helpful to you?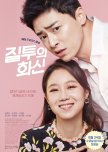 There are dramas that make you laugh without any content, and there are some, that leave you thinking and craving a little more from it. This drama has all the elements you need to binge watch because you miss the characters after a while. While the actors have portrayed their roles well, i will have to give the shout out to the writers. Taking a serious issue like breast cancer, framing it with hilarious situations and then giving it a twist of pure romance, they have reached a new heights of creativity.
Genre: comedy, melodrama, romance
Story-line : A bold yet persistent weather reporter who has had a crush on a reporter goes through a series of hard-ships to protect the reporter. The name jealousy incarnate is perfect for the story and the parallel stories go with the theme 'jealousy' well and the second lead makes you go weak in your knees. I would go on but you would really have to watch it to realize why it is worth watching. The story is unique and different and makes you laugh and cry at the same time.
Acting : The characters have been played well, but special mention to Go Kyung Pyo who is the 'most perfect man' ever. He plays his character so well that you cry with him and laugh with him. Compared to his previous soft characters this one made him come out of the 'cute' arena and made him look manly. (To be honest he is the reason i watched this drama). Coming to Gong hyo jin, while the character fit with her perfectly, it wasn't any different to her previous characters and there wasn't any special element and it got quite boring after a while. There is no drama without a mean, selfish lead so Jo Jung Suk played his part pretty well and the obvious drama triangle was completed.
Will i watch it again, NO.
Will i recommend it to people, YES.
Was this review helpful to you?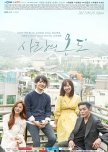 Before i go on a rant about this drama, i want to declare one thing. I have realised i am incredibly patient and thank you for curing my insomnia. This year had a series of amazing thrillers and rom-coms and a few disappointments and sadly this drama was one of them.
The problem of this drama is not with the actors or the chemistry or the story-line but the only trouble was this drama was filled with pretentious and fake characters and situations. The biggest selling point that could have been good and luxurious food, turned out to be watery bland soup which turns cold very soon. The story starts losing its charm after a while and you are only left with drinking water.
Genre : Comedy, Romance, Melodrama
Story : A strong writer meets a charming young prodigy chef at a running group and they fall in love. The "temperature of love" stays hot till a few episodes and then goes cold and i don't mean icy cold, i mean the luke warm water that is boring to drink and you get tired of it after a while. Hong Ah is a rival writer who is in love with the chef but Won Joon is a wanna be chef who is in platonic love with Hong Ah. The rest of the characters are mostly pointless and worthless.  Even an actor like Kim Jae Wook couldn't save this drama. There are internal struggles and character developments but the whole setting isn't as effective as to save the theme. Both the professions of a restaurant chef and a writer lack passion and look amateur-ish and aren't as fun to watch. The story on a genral topic isn't new in the drama world and mostly consists of predictable scenes and dialogues.
Actors :
Seo Hyun Jin is someone i personally dislike as an actor. I don't know if she really tries or just goes along with herself but there are points when she's bright in situations that have to be dealt with tragedy and her expressions are useless at romantic scenes. She tries hard to sound matured but she fails miserably and her dialogues of utmost deep romance sound like jokes.
Yang Se Jong has done a good job in making his character an passively emotionless machine and i am convinced. (yes, i am being sarcastic.)  
Kim Jae Wook, What do i say about this man, i have been love with this man as an amazing actor and i have followed most of his dramas and he has never disappointed me once. But i could see his struggle and hard work clearly in this drama. His brilliance had me craving to see him more but sadly there wasn't much to his character than a sad man who has everything but is still miserable.
Other characters that could've been worked more on were Cho Bo Ah as Hong Ah who plays a really strong writer and Ji Il Joo as Kim Joon Ha and Lee Cho Hee as Hwang Bo Kyung.
Will I watch it again? Not till i am insomniac or forced to watch with a gun by my head and even then i'd probably fall asleep.
Will i recommend it to anyone? not if i like that person and yes if i want him/her to get rid of his/her addiction of dramas.              
Was this review helpful to you?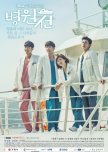 What would you do when you want to watch a medical drama but you also don't want to go through the same old hospital beds and kind vs evil doctors. That is where Hospital Ship swoops in for a whole new ride. While the premise of doctors struggling through situations is well discussed, we cannot ignore the excitement that comes with the whole "ship", something only adventure enthusists would agree with.
Genre : rom-com, medical, melodrama
Story : As the name suggests, it is a hospital on a ship for the rural islands not connected by the roads. I have to say this drama was planned out on a creative and unique note with a promise of delivering something different and they start it with the same energy. The characters have been dropped in for their duties who start their story with a lot of grumbling. A reckless surgeon, a warm-hearted Internal medicine doctor, a Korean herbal doctor and a dentist. The staff is well selected with a mature and experienced head nurse and an enthusiastic nurse who is excited about becoming a scrub nurse but only a few characters are well developed and the rest are just toppings on a sundae. The cliche factor isn't avoided with famous star-kids and the table is set. You start hating Ha Ji Won's character as Song Eun Jae but very soon it isn't necessary because Doctor Kwak is the cute but warm hearted caring doctor that is physically impossible but that's why dramas have the ideally perfect people i guess.
There are accidents, incidents, and a bunch of strange cases that can only happen in rural areas but the cliched endings are what get you bored after a while. This is an endearing watch but that's all. The excitement dies out after a while and you're left with sure-i'll-watch-it-meh. There are unnecessary love triangles and passionless pursuing and all that overlaps with the good characters you actually want to follow. Towards the end, the hospital politics decide it's time for the preface and you still know how it's going to end so you're watching it in the background while doing your work. The screenplay is ruined with tactless comedy and even Ha Ji Won loses out. The dialogues, cinematography and plot everything could have been better only if they had properly concentrated on the main story without poking the main couple for more.
Actors : This drama was waited more because of Ha Ji Won and she tries really hard to deliver it well. Her character as a reckless yet talented surgeon is not something you see regularly but her character shows how strong women can be, something she has done in most of her dramas. I am not going to blame her for her stunted dialogues that tried to make her look uptight but the beauty of a strong woman who cannot be perfect but i am going to comment on how the writer tried to bring about her imagination about the 'perfect' man/doctor out there and that's how Kwak Hyun was developed. What's shocking is that Kang Min Hyuk delivers it with his soft features and that slight smile with utmost perfection. There is a strange dignified maturity in their relationship that you normally don't see in  k-dramas which is why i have no right to comment on the chemistry.
I would have talked about the characters more if they had been well written but somehow, they aren't exactly commendable.
Will i watch it again? It was a sleepy ride so no. (This is not good enough for the binge watch night so if you want one i would advice you to watch Emergency Couple.)
Will i recommend it to anyone? I don't think i would. There are better medical dramas out there like the good doctor.  
Was this review helpful to you?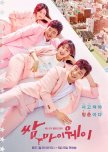 I had absolutely no expectations from this drama. I started it with a hope that Park Seo joon will make me laugh and relieve me off the stress and this drama did much more than that. This is one of those dramas that bring out real life in a way you fall in love with it.
The real MVPs of this drama however the side couple of Ahn Jae Hong and Song Ha Yoon. You really have to look out for their relationship. For me, they have achieved a new level of portrayal that i did not foresee. The sports section of the story could have been written a little more but then the other side stories would have to be compromised with. the reason this drama would be a must watch is partly because they show how following your passion is more important than anything else and ofcourse the side couple.
Genre : Rom-com, sports, motivational
Story line : Story of 4 friends, former taekwondo genius, a spunky yet crazy anchor wannabe, an average guy with a lot of big dreams and a sweet and homey girl who will happily sacrifice everything, trying to achieve their dreams and ambitions in order to make their lives better. The ups and down they go through before realising how they need to be happy first to succeed in their lives is what makes this drama much more than what it is. I would have specially mention the side couple because not only they give you serious couple goals but they show you how beautiful yet easy relationships can be. Five stars to them.
Acting : Park Seo Joon plays this country bumpkin/ naive/ assertive guy who has more brawns than brains. Kim Ji Won gave the character her own twist by being a crazy and head strong girl who decides to stand for herself and i think it could have been better but it serves its purpose anyway. But i was really impressed by the characters played by Ahn Jae Hong and Song Ha Yoon. They portrayed their characters so well, i don't think i would ever be impressed by anyone being more realistic than them. They took their characters and the story-line to a whole new level.
p.s. after you watch, I have really no idea why they added the twist in the end, it was completely unnecessary and useless. They should have continued with the main story and given us a complete closure.
Was this review helpful to you?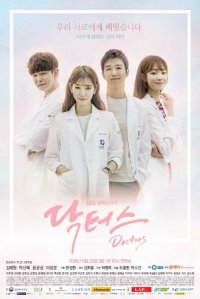 Doctors
5 people found this review helpful
Anneyong!!
The whole medical drama concept is something i live for. I have watched hollywood and bollywood dramas but Hallyu sort of takes the cherry on the top because i actually get to enjoy it till the end. Coming to the drama,
Genre : Medical, melodrama, rom-com, action(though you won't see much of it towards the end)
Story-line : Troublemaker goes through personal tragedies to strive and become a successful neurosurgeon. The plot-twists are rare and a tiny dash of revenge is the only thing that keeps you waiting through a painfully almost realistic journey till the end. The excitement of Park Shin Hye being the action queen slowly dies down and she becomes a little annoying at the end. There are scores of tense medical situations and you are almost at the edge of your seats with anticipation but technically that has nothing to do with the base story. What makes it a melodrama is the mental ordeal that the characters go through and the growth in them. You almost start praying for the characters because they cute af and decide to forgive the weak ass story because the actors and characters have stolen the show away. With a weak story and fairly repetitive plot, you start to get bored of the main characters but the supporting characters are what to look out for, because i have had second lead syndrome but this drama takes a whole top notch for all the other characters too.
Acting : That is the only thing that kept me watching it till the end.... Hats off to the all the actors of the show because you start saving a soft spot for everyone at some point or the other.
Kim Rae Won's portrayal of Hong JI Hong is flawless. Either the character is perfectly donned or may be it's actually him, that you start believing him to be a goofy doctor because he's that good.
Park Shin Hye let me down a little. The first few episodes had a lot of promising character developments that you really don't want to stop seeing the tough girl that she already was (i personally feel they should have added a few more action scenes and instances)
The chemistry between them was so bad. I am sorry but the first kiss was horrible, the second kiss looked a little desperate and you are just holding your head trying to imagine what the directors were thinking when they cast them together. Although the actors tried really hard to play the characters well, it simply didn't work out.
I will have to mention the supporting cast though. Yoon gyun sang was a cute little lover boy, while you really want to see more about Baek sung Hyun and KIm Min suk's characters. All in all the actors saved the day!!!
Was this review helpful to you?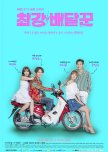 GO to the KYUNG to the PYO !!!!! How can you not fall in love with this cutie pie? I have had my eye on him for a long time.. Ever since his supporting role in Flower boy next door. I have followed almost all of his dramas especially adoring his side love story in reply 1988 (which i was rooting for more than the actual story). Finally in the lead role. I couldn't ask for more. A light rom-com with sweet side stories and strong female characters, this is a unique story about delivery boys. They could've used his acting with a better story which i believe he would've rocked in but somehow this story was a lost opportunity for him.
Genre : rom-com
Story : A common delivery boy's story of struggle and success in the world dominated by money and politics. It is a story that students and people struggling with daily life would connect to. The story especially is pretty sweet and it makes you happy and root for the regular characters you see everyday. Go Kyung Pyo is the epitome of nice-but-crazy-guy and stays up to his character with his cute smile.The side stories aren't developed well, it might be the writer's fault but the story was rushed up and too much happened too soon towards the end.The side-story that especially touched me is the character growth of the chaebol who disregards the struggles of common life which shows us that there is good in every one. It is funny, sweet and the story makes you happy and believe that may be there is good in this world after all.
Actors : If you're looking for strong female characters, this is the drama to go for. All the female characters are strong and if you don't believe me, the main female lead actually fights with guys. Chae soo bin convinces us that she's a strong character but at some point, the chemistry between the main leads is a hit and miss. You're patiently waiting for the cute antics of Go Kyung Pyo that you hoped they would've used but it never comes. Kim Sun Ho is really adorable and the development showed in his character is almost heart-touching and realistic. Go won hee's quirky character will make you smile.
Will i watch it again? No, (I will prefer other dramas of Go Kyung Pyo if i miss him)
Will i recommend it to anyone? May be if they're looking for a light and fluffy rom-com.
Was this review helpful to you?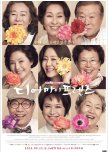 I have no idea why i waited this long to watch this drama. I might have been just stupid.
Don't judge a book by it's cover and this drama proves it. This drama is the reason i started watching korean dramas and i have a new found respect for the writers and directors of this show. Thank you for making this amazing story. May be it was personal or just the flood of emotions but this is the first drama that made me wail and look at the relationship i have with my mother. The bitter-sweet crazy roller-coaster ride that life is, i don't think we can ever imagine our lives without our mother and this drama made me relive my life one episode at a moment. At one point, i actually had to wait till the next day to watch the next episode because i cried through the night.
Genre : slice of life, friendship, sisterhood, rom-com
Story : This is a drama that everyone can relate to, motherhood, love, the struggles in life, helplessness and friendship. A daughter decides to write the story of her relationship with her mother and her. The story of 6 old women and their hardships in their life. Their experiences, pride, childish fights, stubborn antics, love and adore of their children and the sacrifice that each family has to go through, this drama will make you think about how well you have lived your life and what you have learned after going through all the hardships. It makes you wonder if you have lived your life well enough or if there is still something to be achieved. A mother who dreams to be free, who misses her children but is generous and doesn't want to burden their own kids, one who is going through everything painful with a warm smile. One who is a little possessive but loves her kid and one who is a mother even if she has never had a kid but has taken a lot of responsibility with no time for herself so she decides to spend her life trying to get into university and not be ignorant. They teach us what real life is that all you need is love and a bunch of friends who would never give up on you while you get wrinkly and wait for death together.
Actors : I don't think i have the right to say anything about the actors in this drama because they are way more experienced than any i have ever seen and the realistic story has nothing i can comment on. Jo In Sung is a treat to eyes and Lee Kwang Soo sows us his almost flawless acting skills. Go Hyun Jung is amazing and plays her part really well.
Will i watch it again? Yes.
Will i recommend it to anyone? To everyone that i meet. This is a story that needs to be shared with this whole world starting with my own mother!!!!                
Was this review helpful to you?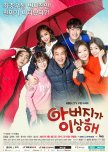 Very rarely do you find such long dramas with such heart-wrenching and sensitive topics that makes you warm and fuzzy and then kills you with laughter. I personally avoid long dramas even if they're comedy because if there are boring characters, at some point they tend to go slow and annoying (something that happened with The gentlemen of Wolghyesu tailor shop. Yes i finished it but it was a long journey). I started this after Song Joong Ki recommended it and said he was enjoying it. :D And boy he was not wrong.... I actually was glued to the drama and finished it within a week avoiding the regular shows i was watching.
If you're looking for the perfect rom-com to binge watch and are still skeptical about if or not you should then don't think much because you've found the right one to torture yourself with because you're in for a ride on the roller coaster of emotions!!! GO WATCH IT NOW!!!
Genre : Rom-com, Family, Slice of life
Story : Giving out the start of the story, a high end ex-idol/actor (he convinces us that he is a bad emotionless actor)decides to look for his father who abandoned him. The gentle father takes him in and the family goes through a lot of ups and downs but there is a twist. The elder daughter is a bad-ass you'd love to hate. The Son is unemployed and is preparing for the civil services examinations. The second daughter is a sweet little thing. And the maknae is a feisty bad girl with a good personality. The other characters that you have to get prepared for are the pd-ex of the elder daughter (He sets really unrealistic standards of men and you'd have to be really careful trying to not fall for him) and of course the mother.
It's amazing how each character is perfectly matched and well developed and gives out an almost dreamlike yet realistic feel to it. The more you watch it, the more you realise how you're going to miss the family badly when this ends. Unnecessary hindrances and evil characters are avoided and i can't believe but at some point i actually felt attached to the tortoise....
Acting : Special mentions to Lee Yoo Ri and Ryu Soo Young for giving us unrealistic goals. The chemistry hit right on spot and you start missing them more than the Jung So Min and Lee Joon. I don't think i have to say anything about the elder actors because they prove their experience and wit all through the show. The chemistry between Lee Joon And Jung So min lacked a little (personally i would say the other couples were way too perfect) but i wouldn't judge them. Lee joon's almost point on acting impressed me completely. I guess i will be following from now on.
Will I watch it again? May be if i miss the characters but honestly it was way too long.
Will I recommend it to anyone? Yeah i do. If you still have doubts, whadahell just try the first episode.
Was this review helpful to you?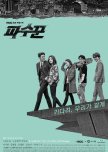 First of all, i decided to watch it only because i am a huge fan of Kim Seul Gi and it was the only ongoing drama i found while looking for other dramas. So, the review might be a little biased but i would try my best to keep it clean. Crime thrillers seem useless and stupid when merged with an emotional background but this drama is worth it.
Genre : Action, Mystery thriller, Crime, Melodrama, Investigation
Storyline : A secret group decides to do things their own way to get the justice they deserve against corrupt officials. A story that sounds quite usual, is strangely much more meaningful than what you expect. It has a fresh approach to story-telling and makes you excited from the first few minutes. It points out the sentiments exactly at the right emotions and makes you think how something can make you excited yet emotional at the same point. Another thing that impressed me was the consistency of the emotions and how they avoided anything that was unnecessary, from romance to pity (talking about the kids). Although i don't know much about hacking or korean laws, i couldn't help but notice the flaws in the plot at times but i won't spoil it for you.
acting : KIm Tae Hoon, Lee Shin Young, Kim Young Kwang. People i had watched in other dramas and thought thy stood out shined all through the drama. Key was the useless comedy relief till a while but everything, the characters and the story-lines were well formed so i don't think it mattered much. As much as there were other characters that were amazing, the only other actor who i thought needed the recognition he deserved was Park Solomon who played the character of Yoon Shi Wan.
Will i watch it again? Probably no.
Will i suggest it to other people? Yes.
Was this review helpful to you?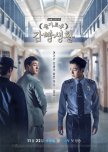 This is NOT a crime or law drama. It's more of a slice of life, comedy that lingers with you. I am so declaring this is as the best drama of 2017. There was not one slow or boring side to this story from start to the end. If you really want a heart-warming story to keep you smiling, you have to watch this.
Genre : Sports, Slice of life, Comedy
Story : Baseball sensation Kim Je Hyeok get convicted for fatally injuring a criminal. The show starts with a bluesy note but turns extremely hilarious with a slow Kim Je Hyeok who takes time to process to deal with his situations in his own way. There are good people and bad people in this world and the situations that make this transitions are sometimes heart breaking and bitter sweet. This drama told us that "bad people" in the jail were only  human beings who had gone astray that need help to realise it. This drama brought out  well written characters with a beautiful realistic twist. A lot of characters were unexpected and the personal stories were absolutely beautiful. The humorous editing brings out those particular characters beautifully and making it more funny. I would advice you to jump into this drama right away if you're looking for a light but good drama. The chemistry between the main leads is another thing you need to look out for. It keeps you feeling fuzzy and wanting to see more. I really don't want to spoil it but there is another really sweet couple that i was rooting for :p.(Still not talking about his sister)
Acting : Park Hae Soo is an amazing actor and you can see his dedication to his work clearly in every second of the drama. While i do want to shout out to the director, the actors were almost flawless. Crystal was her absolute best in this drama. She was matured, sweet and worked the chemistry so well, she was almost perfect for the character. Seeing her act was an absolute delight.
 Another actor that really stood out was Lee Kyu Hyung playing Han Yang. I was expecting him to be yet another comedic relief but his story turned to be another fight. Keep an eye on him till the end. Not only his acting was beautiful but his chemistry with each actor was really comfortable and bromance-worthy.
Will i watch it again? I might if i don't find a drama this worthy in the next few years.
Will i recommend it to anyone? Hell yeah. This drama deserves it.
Special mention to the OST ok by BeWhy that kept the energy up and Bravo My life by Eric Nam that was so perfectly ironic for the scenes and is now stuck in my head.
Was this review helpful to you?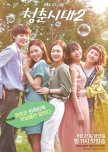 To all the loyal fans of Age of Youth, this was a good ride.
To all the people who are wondering if this is a good watch, go watch Age of youth first.
I have been in love with Yoon Eun Jae and her character (may be because it reminded us of our awkward days) and that was the only part that disappointed me completely.
Genre : Slice of life, Sisterhood, rom-com, mystery
Story : Although i have had a negative impression till now, i will try to give out a non-biased review.
Our girls are back. Hurt, experienced, doubtful, stressed out and tired. The characters stayed the same except Kang Yi Na's. The story is framed a year later with a single mystery related to Song Ji Won as hinted in the last episode of Age of Youth. Jo Eun moves into the house as a new room mate and her story is beautiful. Choi Ah Ra is the latest addition to the house and the main theme is continued and the characters play their parts well. A lot of stereotypes are destroyed and a lot of taboos are touched just like the original story. What keeps you hooked to this show is the ingenuity in the stories and the emotional upheaval that everyone goes through at some point of their lives.
But the OTPs are missed desperately and you start feeling miserable trying to fish something out of it. (Yoon Jin Myung and Park Jae wan, Yoon Eun Jae and Yoon Jong Yeol forever) Song Ji Won and Im Sung Min are the only OTP left.
Acting : Before i start my rant, all i want to say is sometimes, its the fault of the actors.
Ji Woo : The only drama i have seen her in other than this was Star of the Universe, i was honestly upset by her acting. Yoon eun Jae was one of my favourite characters and she wrecked it beyond repair. I am pretty sure they might have tried really hard to cast someone as similar to Park Hye Soo but there were some points when she just got really annoying. To the point that there were times when i was seriously thinking if ii should give up on the show. From her laughter to her style of talking, you could clearly see the awkward way she was inexperienced in portraying an introvert. There were times she tried really hard but the character was completely destroyed all thanks to her.
Lee Yoo Jin : While Han Seung Yeon perfectly showed how a patient of anxiety, depression and self-denial acts, Lee Yoo Jin's acting was pathetic to the point you cannot taking him seriously. There is an inexperienced actor and the seriousness to his character and story that needs to be expressed is lost. I don't think the story or direction had any fault, only the actors were strangely inexperienced. What upset me was in both the cases, the bad portrayal of charcaters made them show normal things as mental extremities.
Park Eun Bin's character goes through a lot of changes and i think she was the only actress in the whole series who knew exactly how to bring out the different charms of her character. Song Ji Won does not dissappoint you. I haven't seen Choi Ah Ra's work before and i think this is her debut into acting and she is a delight to watch. I don't know if she was being herself or she really is a great actress but compared to others, she was absolutely flawless.
Will i Watch it again? I don't think so. I downloaded the first series but i dont think i will download this.
Will i recommend it to anyone? To everyone who wants a closure on the first series (though i would advice the fans of Yoon Eun Jae to stay away). First timers might feel a little clueless watching it.               
Was this review helpful to you?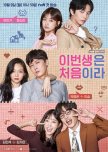 So where do i start?
Summary sounds too cliched?
Still wondering if you would try this out?
The deciding factor starts with where you are currently in your life. Slice of life is an understatement for this drama. In my opinion, this drama was specially made for people who are emotionally in connect with themselves and see the world crudely as it really is. The comedy kicks in right from the start and it makes you wonder if it really is for a light watch but then the strange characters walk in, the characters that you see almost regularly and wonder how are they still functioning in this mess of the society within their own bubbles?
Genre : Rom-com, Slice of Life
Story : The story starts with the happy but unfortunate and tough life of a writer who wants little too less from life. Raised in a partriach society all she wants is a place to rest and thats when she finds the eccentric man with his strange house and realises this could be what she was looking for. For a person who wants nothing but peace and quiet and may be a place where she belongs, this drama is particularly those who have lived through the irony of this world.   What makes this drama special is the plenty of characters that make you laugh and see the ruthless world as is. The girls who are standing by each other even though they might be in a good or bad situations and the men who are willing to go through loops of fire to keep their girls happy is a refreshing yet has a strangely patriarch edge to them which is quite common in Asian dramas but what makes you happy is the fact that there is good in every bad and i would advice you to  watch it for atleast 4 episodes to actually decide if you can be in love with the strange lonely man in his house.
Actors : Jung So Min is one of the most talented actors out there and she proves it with excellence why so. Her portayel of the character was similar to that of "Father is Strange" but somehow it seems natural.
This is my first drama with Lee Min Ki and even though he looks a little weird, i am going to try and watch more of his drama to see him act because this was an amazing ride. At some point i was convinced he might be one of those talking robots with 3 facial expressions.
 Lee Som plays a head strong warrior princess kind of character that makes you challenge the society. KIm MIn Suk is a sweet lucky engineer and the struggle is so real from an engineers point of view.
I would also like to comment on the OSTs (which i rarely do) because they're so perfect for each charcater. I couldnt stop myself from humming along.
Will i watch it again? Probably if i cant find any perfect rom-com for binge watching on girls night.
Will  recommend it to Anyone? Ha Ha I already have.    
Was this review helpful to you?