If you're still experiencing technical difficulties, please report it
here
.
 

 

 My Current Jam!

 
Meet the BIAS:

&& now the BIAS WRECKER:
An exact representation of how a bias list gets wrecked:
        EXCUSE ME WHILE I DIE FOR A MONTH EVER.    
---
Ƹ̴Ӂ̴Ʒ
Ƹ̴Ӂ̴Ʒ
Ƹ̴Ӂ̴Ʒ
Ƹ̴Ӂ̴Ʒ
Ƹ̴Ӂ̴Ʒ
Ƹ̴Ӂ̴Ʒ
Ƹ̴Ӂ̴Ʒ
---
 You're my guest so of course I need to offer you something! Would you like some eye candy? ;) 
---
♀

Personal Info 

♀
Hi, I'm Sun! A girl who starts way more dramas than she finishes.
I usually like any drama if there's romance in it. But romance alone can't hold my interest for long. 
I love mystery/thrillers a lot and from time to time I enjoy those slice of life dramas.
I don't have any preferences when it comes to saeguks. They just have to take me on a wild ride!
If we have similar favorite dramas, please recommend the remainder of your list to me! 감사합니다~
PS: We don't have to be similar to get along ♥ Please add me if you like!(:
---
Ratings:



8-10 is definitely recommended with a grain of salt (my 8s could be your 10s & vice versa);
7-8 anything between this is good, but just not good enough.
<7 hardly tell anyone to see it, but they can judge for themselves-it could be an okay watch at best;
---
BANGTAN BOYS 

방탄소년단 
(Yes, I stan these dorks. And so should you!)
  K.A.R.D 카드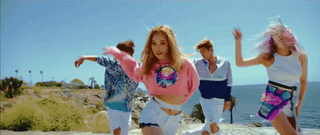 (Someone please stan that lil awkward ball of qtness aka J.seph with me)
Junho

e

's

Apple

Bottom
STAN IT PEOPLE.
---
---
~Current Obsessions~
1.

카드 (K.A.R.D) -  Hola Hola
2.

 방탄소년단 (BTS) - MIC Drop!
3. 

데이식스

 (DAY6) - How Can I Say?
---
Chief Kim is LIFEU.
Statistics
109d 10h 37m
ALL TIME
2,645 episodes, 205 shows
2d 22h 39m
ALL TIME
38 movies
List Updates
Currently watching

12

/32

2 days ago

Currently watching

3

/16

2 days ago

Currently watching

16

/40

4 days ago

Currently watching

12

/14

7 days ago

Currently watching

6

/50

Sep 23, 2017

Currently watching

10

/16

Sep 23, 2017

Currently watching

15

/16

Sep 23, 2017

Currently watching

32

/50

Sep 7, 2017