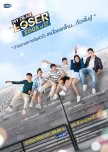 This review may contain spoilers
I will only talk about the BL storyline since I only watched In and Sun's scenes and because it was mentioned that it's supposed to be a separate story from Oh and Peach.
Is the plot of In and Sun realistic? For the most part, yes. It is not mandatory for the story to be realistic but the series tackles an important real-life dilemma of gay teenagers, that is, falling in love with a straight friend. The charm of In and Sun's arc relies on a real human problem that many viewers would find relatable.
The spark between In and Sun kicks off with an eye contact scene. It is very cliche but the music, lighting and slow motion effect made it so dreamy. It's just exquisite. That scene is the very definition of love at first sight. It's one of the scenes that I will never forget.
Unlike most Thai BL series, this one featured a legitimate gay character in the form of Sun. He's not necessarily effeminate or feminine but the writers throw the usual stereotypes to his personality like reading gay novels and watching gay movies. He is not portrayed as a boy who likes girls until In entered his life. He is attracted only to boys and, above all, he knows who he really is and he can admit it to himself.
A character like Sun is one of the fundamental elements missing in most boy-to-boy romance nowadays. Mainstream BL series are obsessed with protagonists who are labeled as straight and who are masculine in nature. There is an irrational thrill in watching boys chasing after boys yet still end up being straight. The existence of Sun's character (among others like Thee in Hormones and Rome in Puppy Honey) is another step forward for me.
On the contrary, we have the typical BL personality in the character of In who at first likes girls, then becomes in denial and then becomes confused. After all what he feels becomes clear to him, he still doesn't want to be categorized with any label. It's far from real but it is an appropriate balance to Sun's character.
In is introduced as a bully. In the middle, he becomes a loner. After that, he is a great friend to Sun. Towards the end, he becomes a heartless, inconsiderate jerk. His character is all over the place. The script has failed to define who In is. As mentioned in the series, he can do anything and be anything he wants to be. He just doesn't know it yet and that's exactly what I feel about him. I wish he had more scenes projecting his point of view so that the audience know what he really thinks of Sun and their situation. His strongest moment is when he was talking to Ainam when Sun didn't show up in the tutorial class because it shows a glimpse of his perspective.
There are dialogues in the series that are really precious. The confessions are genuine. The rejections are harsh but honest. The arguments presented by the characters are truthful yet sincere. The meaningful conversations are mostly driven by Ainam. She is portrayed as a level-headed and logical person but at the same time she is compassionate. Instead of being the hindrance that the viewers expect her to be, she turns out to be instrumental to In and Sun's relationship.
Throughout the show, Pluem has fared well in terms of acting but he wasn't given much opportunities to explore his emotions deeply. On the other hand, I thought Chimon is excellent. His acting is subtle but you can feel the inner pain and struggle. That tear falling after he got rejected is heartbreaking. He has a certain depth on the way he interprets the emotions without being exaggerated.
Despite the plot's weakness, it is very evident that their chemistry is extraordinary. They are the only BL couple that I can think of who can pull off matching outfits. It's just effortless. They are so cute and adorable that you want their relationship to succeed.
Is it a happy ending? Yes and no. I can say that the story of In and Sun in the series finishes on a high note but the process to get there is emotionally exhausting. Sun's point of view is very clear. I love how he tried so hard to keep a distance from In. Falling in love with a straight friend is a dead end. It is a losing battle. For me, this is where the moral of the story lies. No matter how much it hurts, walking away is the most rational and bravest move you could ever do when you fall for a straight friend. There is no other escape but to accept that some things are not meant to be and I applaud Sun for having the strength and courage to do that at such a young age.
The deciding factor whether it is a happy or sad ending depends on In. After getting confused and realizing that it is Sun who truly makes him happy, he has decided to give in and do whatever it takes to keep Sun by his side even if that meant being in a relationship with him. What falls short for me is how the resolution was executed. In's character development is the weakest point because it was done abruptly. I wish his confusion was given more focus. It's a bit scattered. The resolution felt like forced. As a result, there is no solid conclusion.
In the end, what matters most is Sun's happiness because that's what we all want. I see a great deal of myself in Sun. I found myself in his situation more than once in my life. That is why I'm rooting for him. Seeing him happy is a good enough ending for me.
Is the ending sustainable? In and Sun are still young. They are at the edge of 17. So far, what was established is a strong emotional connection between the two of them. We have yet to find out what will happen when their hormones start to kick in. If the writers stick to what is realistic, anything could happen. I had issues on how GMMTV heavily advertised In and Sun but I hope they will not put the new ship to waste. Pluem and Chimon's chemistry is undeniable. Indeed, the ship is sailing. We need a season 2.
Was this review helpful to you?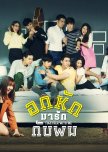 This. Is. Real. Talk.
Acting? Not the best acting performance I've seen on a Thai drama. Some moments were bordering awkward. Some facial expressions were tad bit exaggerated. There were times that the acting was either stiff or over the top. Storyline? Not the most well-written story. It was fan fiction-ish. It took so long for the conflicts to be resolved. Same issues kept on occurring time and time again. The plot was more complicated than it needs to be. Character development? Some characters were frustratingly unreasonable. I'm not sure if they were just being naive in every problematic situation or they were just being foolish. It was messy. Being logical or practical is never an option for some at all until they reached the finale.
We all knew how the love story of Korn and Knock ends because it was already concluded on Bad Romance. Since Together With Me is a prequel, I can just imagine how difficult it was for the writers to come up with a solid script to keep things interesting between the two main characters prior their relationship. It must be very challenging for them especially right now because, in this day and age, there are so many BL series coming out. The audience have a lot of benchmarks and we can't help but to compare each one to another. Which has the best storyline? Who were the best in acting? Which couple has the best chemistry?
And so, this is why Together With Me stood out to me. The series has shown the audience one of the most essential aspects of a romantic relationship that other Thai BL series didn't even dare to give us. The intimacy. The passion. The burning desire. This is the reason why it soared so high for me despite my quibbles. The intimate moments between Korn and Knock were exquisite. Max and Tul may not be the best actors out there but they have executed the love scenes so gracefully. They were natural and believable. The kissing scenes were not just for fan service. They weren't thrown randomly in every episode. These moments were on point and remained relevant to the story. I highly commend Max and Tul for their commitment to their roles. Not all actors have the guts to do what they did on screen. They elevated romance to a new level of intimacy. From being the underdogs, they have succeeded in cementing their place in the Thai BL world by setting a new standard.
The series as a whole was brave in general in the sense that it breaks out from the typical formula of BL series. I don't think we should still categorize it as BL because it's not about boys' love anymore but rather it's a legitimate gay series. At least four important characters on Together With Me were profiled as gay. We have Korn the most sensible male character, the innocent Farm who just discovered his wild side, Bright the player and Mew who just kept growing on me every episode. They may seem to portray either the good side or the bad side of the lifestyle, which is subjective. But at least, finally, there were no pretensions. Everything was legit. It wasn't groundbreaking but they have managed to push the boundaries. It was a complete game changer.
The true heroine of the story was Yihwa. Without Yihwa, Korn and Knock's relationship wouldn't happen. Without Yihwa, they wouldn't find out the mastermind, who has caused all the trouble, that is Plern Pleng. Without Yihwa, the story wouldn't be fun and engrossing. Without Yihwa, what's the point of Together With Me? I love Korn and Knock so much but I adore Yihwa because she made everything happen almost single-handedly. Who wouldn't want a best friend like Yihwa? She is now one of my most favorite female characters ever. And it is only fitting that she wrapped up the show.
Without Yihwa, no one would gather their housemates around in times of crisis. Together With Me has made me smile and laugh more than it made me fall in love because the real romantic scenes just happened towards the end. What kept me hooked was the group of people surrounding Korn and Knock. They were not just supportive and protective towards their friends. They were also hilarious even the tomboyish Fai and the black sheep P'Phu. The sound effects, as tacky as they seem, while delivering the punchlines were spot on. Their comedic moments together made me want to join their clique. Their chemistry as a group worked so well and at the same they were all memorable.
In the end, it was a wonderful ride. I've been waiting for this series to be aired since the official announcement after Bad Romance. In my opinion, aside from the unquestionable chemistry, Max and Tul are the most good looking couple. They are so gorgeous. They are on the top of my list right now in terms of looks. But what made this series special and stand out from the rest of BL series is that it was never afraid. It was daring and fearless. If you're going to love, love all the way. And Together With Me has gone all the way and delivered. No holding back. No second guessing. No hesitation.
Was this review helpful to you?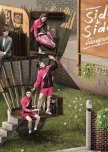 I'll keep this simple.
STORY. Superb storyline. Having badminton as supposed to be the central plot, the writers explored beyond the sport. For me, it's not about badminton. It's not about autism. It's about sibling rivalry. That's the very core of the story and it was presented magnificently. There is no antagonist, only the products of mistakes from people who caused the problems and conflicts of the main characters.
ACTING. Stellar performance. I expected a lot from Tor and Sky but they have still delivered more than what I have expected. I adore their chemistry as brothers here. Tor deserves awards for portraying his role. I can't think of other actors of his generation who can do what he did.
MUSIC. I'm a Thai series fan but I can't read and write in Thai. Despite that, the soundtrack used in the series is truly remarkable. The matches became more intense because of the musical score. The nursery rhyme used in the emotional and sensitive scenes moved me. The way Dong calms Gym down is marvelous. It gives me chills up until now. That's my favorite scene ever! Whoever thought of that is genius.
REWATCH VALUE. This is the weakest spot of the story. The editing of the series is a bit scattered. The story has become predictable because of the sequencing of events. The building up of some scenes takes a bit long. There are elements that are repetitive and unnecessary. It's not as tight as I hoped it would be.
Nonetheless, it's an incredible ride. You'll get to appreciate and love your family more after watching Side By Side. For me, its pilot episode is the best Project S episode so far. It will be just difficult to top that.
Was this review helpful to you?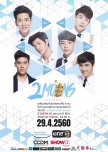 I know I shouldn't but I can't help but to compare it with other previous BL-themed tv series. The story is not the most original. All aspects of the storyline were already shown before. Even before the series began, we were already familiar with Star & Moon Competition, couple bracelets and pink milk. We have already seen multiple boy-to-boy couples coexisting in one campus. We have witnessed how a lead character suffered from unrequited love that turned out to be mutual after a few episodes. There were some revelations but I don't think 2 Moons has made them its own.
However, what I loved about the series is that it's all pure fun. What it lacked in substance, it made up in cuteness. The casting was great although the acting in general was at most average. My favorite was Kimmon (Ming) because his acting was the most natural. I had doubts at first but the chemistry of God (Pha) and Bas (Yo) worked very well for me. All their scenes together just made me vomit rainbows and butterflies. They made me watch the sweet moments over and over. I was shrieking inside. It was pure fan service.
Overall, 2 Moons was enjoyable to watch. Every episode will just make you giggle and tear your pillows in half. It is a feel good series. If this was the first gay series I've seen, I would've gone crazy and delulu over it. But BL drama has already evolved and unfortunately 2 Moons was late to the party. After seeing a succession of BL series, what I'm looking for right now is progression. What I'm looking for is content and quality.
Was this review helpful to you?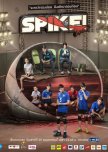 Project S has given me so much emotion. The acting was superb, the script was fantastic, the soundtrack was moving. Puen's outburst was my most favorite. It was heavy, touching and very believable. I expected the level of acting from Bank (Than) but I never thought that Oab (Puen) was just as capable. He was a revelation. This was definitely Oab's best acting performance so far.
The cinematography was highly commendable. The final volleyball match was spectacular and even just the ball being suspended in the air looked amazing. The tournaments looked legit to me. I read somewhere that the cast members were trained to play volleyball for one year. Great effort from everyone.
Volleyball as a concept for a drama show is not something new but the use of the sport as a metaphor to depict the dynamics among the main characters made wonders. It's not the sports series I imagined it would be. The plot and the twists were marvelous. It was beyond my expectation.
Even though I don't understand a single word, the soundtrack 25 Hours is just beautiful. The music video might suggest BL or bromance but the entire series is way more than that. The moment it played in the series gave me goosebumps. It was way beyond BL, way beyond bromance.
For me, Project S is a progression from Hormones. The technicality and artistry just got better but the trademark is still there. Hormones has set the bar high and Project S raised it. I highly recommend everyone to watch it.
Was this review helpful to you?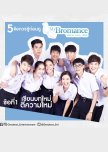 I was aware of its existence for a while now but I didn't dare or care to watch because it wasn't SOTUS-level popular and I never liked the movie version anyways. I was bored to death one weekend after several weeks of watching and re-watching a series of BL drama released this year – 2 Moons, My Dear Loser: Edge of 17 and Together With Me. After getting tired of them, I decided to give My Bromance The Series a chance.
Having the separation of the two main characters and the death of Golf as my final memory of the movie, the pilot episode made me confused. It started eight years later after they were separated and it was set in two foreign locations. From the get go, the foreshadowing of what would be the main conflict was already conveyed. I had to detach myself from the original film because clearly the series was taking a different route. In the beginning, the execution wasn't impressive and the acting of the new set of actors were still in question. As the next episodes went on, more revelations unfolded. The storyline wasn't simple. More characters were involved, several conflicts branched out and multiple timelines were introduced.
The beauty of My Bromance The Series was the storytelling. It's not the most well-produced drama but the editing was done smartly. They have thoughtfully woven the past and the present in a way that the viewers will easily understand the heart of the story and the points of view of the characters. The screenplay was rich in details because it didn't just show where the current state of the main characters are eight years after. They were able to inject the history behind the present. The parallelism was clever. It pushed the development of Golf's and Bank's characters as well as their relationship. It showed that who we are now is the effect of all the things we experienced in the past. I thought it would be difficult to pull off such an approach but the big picture was crystal clear.
Golf and Bank's chemistry may not be the most exciting I've seen on screen. Their roles have to be portrayed as exact opposites and the friction between them was at times unbearable. What made it work so wonderfully was the script. The profiling of their characters was explicit and the building up of their relationship was done thoroughly. The storylines weren't left hanging in spite of some parts that were left untold - the real reason why Golf and Bank were away from each other, Golf's strong attachment to their old house, Bank's engagement to Jackson. The foreshadowing gave out concrete hints without the need to deliver the scenes where they lead to. In effect, the plot was tight and there was no repetition. The lack of a natural chemistry didn't bother me because what was shown was an extraordinary love story.
My Bromance The Series was one of a kind because it's the only Thai BL series that centered family values. Golf and Bank are stepbrothers. Unlike other BL couples who first met at school, their first meeting was at their house. Being their home as the primary setting added a different layer to the story. Their boy-to-boy relationship alone was already questionable. Even though they are not related by blood, they were still brothers in the eyes of their mom and dad. Having such a kind of relationship was deemed scandalous. Evidently, it wasn't tolerated which caused the eight-year gap. But the irony was the people who caused their breakup were the same people who brought them together. Most BL plots usually limit the role of family. Others even evade it. It's refreshing to see that My Bromance The Series didn't just address it but it was made vital to Golf and Bank's relationship.
In just two sittings, I have finished the entire series. There was no wasted time. Every scene has a purpose. Each moment was relevant. The twists and turns were exhilarating. It didn't rely on the chemistry of the actors to sell the story, which was also its downfall. It's disappointing that My Bromance The Series didn't soar. I understand where the other comments were coming from about the acting, execution, direction and so on. But there is no perfect series. And in terms of screenplay, this is the quality content that I'm looking for in a story. Not all series have depth and substance nowadays. And I'm so happy that I got bored one weekend and decided to watch My Bromance The Series. It turned out to be one of the most satisfying BL series I've ever seen.
Was this review helpful to you?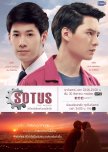 Why is SOTUS The Series the best Thai BL series ever made?
After one year, I still can't pinpoint the reason.
Maybe because the theme has taken on a specific culture experienced by Thai college students that is really happening in real life. I'm not Thai but I'm familiar with that kind of university tradition because there are some schools and groups in my country that also practice hazing. As I learned from news, it's supposed to be controversial. It's supposed to be humiliating and violent. It's supposed to have strong social impact. During the first few episodes, I felt the tension and fear of being hazed but it was used in the series lightly as it moved along. Even though the series opened a discussion whether SOTUS is generally good or bad for the youth and society, the approach was more comical than actual, more informative than enlightening and more systematic than brutal. The writer has mainly used SOTUS for the purpose of having a concrete structure in the story rather than taking it as an opportunity to take a stand and come up with moral implications. Nonetheless, there was social relevance. It was an eye-opener for an outsider like me.
Maybe because the idea of infusing a boy-to-boy romance in a concept like SOTUS seemed farfetched. It is a love story between a freshman and a senior situated in hazing culture. The newcomer Kongpob was headstrong. The head hazer Arthit was vicious. Despite the knowledge of a happy ending, at the beginning I was clueless. There's no way they will end up together based on mere impression. There were no hints on how the succession of hazing activities will ever lead to romantic scenes. A relationship blossoming in a constrictive environment was impossible. But my cluelessness led to curiosity and that made me jumped on the train.
Maybe because the building up of their relationship was slow-paced. As I've observed from previous BL series, it would only take approximately five episodes for the main characters to start realizing their feelings for each other and then develop from there. It happened in Love Sick, 2 Moons and even Addicted. In SOTUS, it wasn't the case. It was a long and winding road. Most of the time, it was all about the SOTUS system, which is a good thing because that is the main theme and the romance only comes secondary. But I was counting on the love story. I was on the edge of my seat every episode looking forward to if there will ever be a small progress. Twelve episodes gone by, there was almost nothing. It was a waiting game. But the pacing of the development of their relationship was realistic, slowly but surely. And I didn't feel it was dragging. I knew something was worth waiting for. After witnessing everything, the feeling was just pure happiness and contentment. When everything has fallen into place, it was euphoric.
Maybe because of Kongpob, the first year student who fell in love and persevered to pursue the love of his life. If I remember correctly, the novel was written in third-person point of view. But in the course of the story, it was all about Kongpob's perspective. He was the primary point of reference. We felt the hardships he has gone through during the initiation period. We felt his victories when he won the sports events and the Star & Moon Competition. We felt his simple joys whenever he was given a chance to interact with Arthit. He had a mission and we, as audience, were standing before him like we got his back. In the process of achieving his goal, we were with him on his emotional roller coaster - his sadness, excitement, pain, triumph, hopelessness, rapture and heartbreak. Resulting to a one-sided love was foreseeable. He was on the verge of giving up but he didn't. He truly gave his heart, not just the gear, and it was an inspiration.
Maybe because of the metaphors that gave much more meaning to the story. Kongpob personifying the moon and Arthit the sun - a simple symbolism that showed the protagonists' personalities as well as their obvious contrast. The iced coffee and pink milk were not supposed to mean anything but they have embodied the peculiar traits of the two characters. It just goes to show that they have their own quirks and they were used very well to reference each other in the series. The gear symbolizing the heart had the strongest impact. Giving your gear to someone meant letting that someone to take care of your heart. For the giver, it's a moment of vulnerability. For the receiver, it's a moment to prove you're worthy. The use of the gear has romanticized the plot with engineering students as main characters undergoing hazing. Originally, it's a symbol of an engineering student's pride. In the end, it has become a symbol of Kongpob and Arthit's love.
Maybe because of Arthit, the quick-tempered, condescending senior, who brought the unpredictable element to the story. His actions were very uncalculated throughout. He was like a ticking bomb always about to explode without time limit. He was perceived as the villain to our hero Kongpob but for a reason. If the point of view of the story centered around Kongpob, the character development focused solely on Arthit. His profile was set up in the most unapproachable way but in the end he's the sweetest thing. He was responsible for all of the most memorable romantic moments in the series. When it was his turn to reciprocate, everything went magical - when he was having heartfelt conversations with his close friends to discuss his confused feelings towards Kongpob, when he chased after Kongpob at the wedding, when the dreamy Rama VIII Bridge scene happened, when he surrendered to his feelings and gave his gear, when he replaced Kongpob's old dirty string with couple bracelets, when he finally asked Kongpob for a date at the rooftop and, above all, when he declared his love at the party in front of everyone. It was Kongpob who planted the seeds but it was Arthit who made them grow. It was truly remarkable. He is indeed the sunshine of the show.
Maybe because of Singto and Krist who brought Kongpob and Arthit to life. They were new in the business and their chemistry wasn't obvious in the beginning. Their acting was better compared to most actors of their age but I feel like they could still dig deeper. But the  interesting part is they have known each other before everything started. They studied in the same university taking up the same course where Singto was the head hazer and Krist was his junior. They have first-hand experience of how it was like to undergo the SOTUS system. Their appeal comes from the fact that there was a connection even before they've become popular. It worked to their advantage as if they were destined to portray the roles. They may not be the most comfortable with their acting skills yet but they were very comfortable with each other. The effect of the overall chemistry was sensational. The fans went insane and the real-life friendship has made everyone delusional. Of course, they will never end up together. I'm bursting my own bubble here. But the fact remains that Singto and Krist started their journey as actors together. Side by side from being nobody, they went through the highs and lows in the process of earning fame and success. SOTUS put them on the map and unexpectedly became the Thai BL superstars that they are right now. I'm a huge sucker to cute backstories and this is my most favorite. I will treasure it forever.
So, why is SOTUS The Series the best Thai BL series ever made?
Of course, other people will argue that it's not. The development was prolonged, the acting was not the best, the last episode was unnecessary, the SOTUS storyline was a missed opportunity, the editing lacked consistency, the portrayal of supposedly gay characters was inaccurate, the romantic scenes needed more intimacy and the list goes on. Other people could prove to me that it's just another Thai BL series but here I am still thinking and wanting to defend why it is the best of all time. All I know is that I got emotionally invested. It was my first time to sign up on an online Asian forum to keep myself updated. It was my first time to create a separate blog solely for a tv series. It was my first time to purchase online to collect photobooks. I dragged my friends to fly to Bangkok to see the Rama VIII bridge. I attended a fan meeting in Bangkok to see Singto and Krist in person despite the language barrier. I went to Bangkok twice this year just to drink pink milk.
After a year and all the SOTUS memories, I still can't pinpoint the reason.
Was this review helpful to you?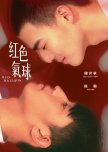 It was a nice drama with a strong message. It had a solid pilot episode but there were times I get lost in the middle of the series because it was trying to tell two different stories. However, the quick turn of events prevented it from being draggy and made the parallelism tolerable. The tying up of the two plots was fine but it wasn't as on point as I hoped it would be. I somehow got the point of the balloon as a metaphor but I'm not sure why it has to be red. Could it be because of love? Passion? Violence? We can associate many symbolisms and emotions to the color but I wished it was incorporated better in the story.
My only takeaway from this drama is that we are all balloons. In a society influenced by hate and prejudice, the safest option is to float. We opt to settle somewhere in the middle. We can't afford to stand on our own ground. We are held hostage. The concluding episode made a huge statement. It is less difficult to support and protect some strangers or random people who are bullied or condemned. But when it comes to our own family or loved ones, we find it hard to accept and fight for them because of who they are and who they love.
Was this review helpful to you?