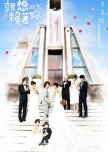 This drama is pretty awesome. The stroryline is somewhat unique and sweet to the core. Strangely enough it is kind of like a meatbun: The beginning may be a bit slow and you might be annoyed by Ella. The ending is a bit slow and boring too. But there is definately this crunchy and yummy goodness inside. So you actually don't mund the bun anymore either, cause that is what contains all the awesomeness inside.
This drama also kind of gave me something back,that being the most beautiful unrequited love. Before my drama-addiction I used to love this theme, but in Korean Dramas it is always somewhat tainted by greed and usually just gets ugly. And that is why this drama made me finally go doki-doki (which has'nt happened ina while).
Was this review helpful to you?