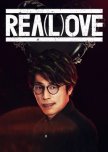 This review may contain spoilers
One word: yikes.
I decided to watch this while waiting for new episodes of Terrace House and it was a pretty wild ride tbh. I think, rather than a dating show, it's better to watch this as a social experiment where bad people try to make themselves feel superior by judging other bad people.
The entire thing takes place over 3 or so days and within that that time, the hosts and the contestants manage to slut shame pretty much every woman onscreen and they also fit in a few transphobic slurs and rape jokes while they're at it. I couldn't deal with the double standards either; one guy had a very similar secret to one of the girls (I won't go into specifics so I can avoid spoilers), but he was seen as fine while she was deemed a slut.
They were all -apart from like 2 or 3 of them- bad people, and this wasn't even because of their "dark secret" but because of how they judged the others.
Ok then, just because I don't want to leave an entirely negative review, I will say that the secrets revealed were pretty exciting. It was quite fun trying to guess what everyone was hiding.
I guess this show just wasn't my cup of tea.
Was this review helpful to you?