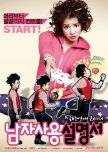 How to use guys with secret tips! ?
Caution: I think this movie should be watch by people 16+ because I think it's a little bit in- appropriate for people less than that age!
And if you want to watch it you can find it in gooddrama.net
This movie was funny and cute its fun to watch and also help you to learn new things in relationship the ending was so romantic somehow and it wasn't boring at all it have no twist but it was cool so I really do recommend it and if you are going to start it enjoy your watch ;)
Was this review helpful to you?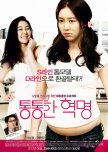 you can watch this movie through dramacrazy.net or gooddrama.net .
i just wanted to start my review by saying the location of the movie if anyone wants to watch it, but the truth is i wont recommend it to any one. this movie was so slow, no twist in the story line,creepy music that makes you laugh and the plot was the exact same Synopsis nothing more nothing less, i dont know what to add more really but if you want to watch it for lee hyun jin or any other reason be aware that you might end up being hungry like i did!
Was this review helpful to you?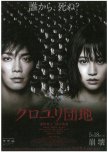 first of all you can watch this movie in gooddrama.net
this movie was weird to be honest its scary kind off and mmmmm i dont know when the movie was done the first expression i had was what the **** i didnt get anything what happened how? when? where? but even thought i had that expression i enjoyed the movie maybe because Narimiya Hiroki was in it i dont know.
anyhow if you want to watch something mysterious and scary then kuroyouri complex will be a goood recommendation for you. :)
Was this review helpful to you?