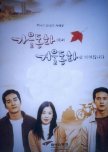 This was such a Heart wrenching drama. It made me cry even when they were still young until they grew up. The cast are perfect, Hyekyo is very natural when she acts and ChaeYoung here really made me hate her but that's what made this drama even more outstanding. Cast are so outstanding in my opinion, but if you ask why it's nine in the Rewatch value, I haven't watched it again because it was too sad to watch, that would make me cry and hate more. The music is very affectionate, may be sad or not, the singers and instruments are awesome. The story itself is very eye-catching,I love it! Perfect. I totally recommend this. There was no episode where I didn't cry.
Was this review helpful to you?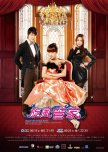 I actually watched this because of Park Shin Hye and also because it's from an anime manga/show. This was so epic, a little bit of unbelievable and it was funny. I loved the funny scenes and yeah, the story itself was fine. A bit confusing, and surprising scenes like about the royal jade and Xiao Zhi's grandfather. I love the music, I dont know why, I just love it. The acting was fine, but I've got to say PSH wasn't that good here. I hate the dubbing of her voice, it could have been better if she really spoke taiwan without dubbing. She doesn't even look like Nagi from the original anime. But besides that, I still think this drama is good. The story, the thrills, the epic(ness). The only downfall is the looks of the cast and the dubbing.
Was this review helpful to you?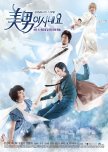 My friend recommended this to me and I was like "meh maybe it'll be like Coffee Prince again" since the girl pretended to be a boy. Well, when I watched it, I got addicted to it by just one episode. I love the cliffhangers, it made me watch more. This wasn't boring at all besides COffee Prince that I find boring. The story, about the girl pretending to be a boy is common I know, but it's great because they have their own creativity. The cast are daebak! The chemistry between the main leads too, I love it! The antagonist, she might be mean but it's fun watching her. PSH is an awesome actress in my opinion, she makes me cry when she cries. I get affected when she's sad, she just play her role really well. She's got chemistry with JGS and even JYH. Outstanding. I watched it two times, but I cant always watch it since I still have other things to do ya know. The musics/songs are daebak too, so heart wrenching and happy. I love it. Overall, outstanding.
Was this review helpful to you?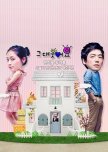 I love this drama so much. This was the first DVD of a Kdrama that I bought and yes, I enjoyed it so much. It was funny, comedic, romantic, dramatic - well almost everything (Not horror okay? lol). I'm not really a fan of any of the actors but watching this, it made me love them. I wouldn't mind repeating it or watching it again really, it's really good and even my best friend loves it! I gave the rewatch value a 9 because I'm too tired to watch it again with all my Kdrama collection lining up. But anyway, I love everything about this drama and the cast was just perfect for me.
Was this review helpful to you?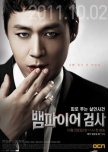 I love this! It was amazing and I want a season 2! I can't even believe myself that I got addicted to this drama! This the first mystery drama that I really enjoyed! The cast is perfect (for me) and the different kind of mystery in every episodes is just so thrilling and exciting! I would watch this over and over again if I want to be thrilled, to be excited and you know, but maybe in more months later, I will watch it again! I really love this. I never expected myself to like this. Although I wanted more from this, half love story, half mystery, I still love this even though there is only like 1/8 love story! I LOVE LOVE THIS! I WOULD RECOMMEND YOU GUYS TO WATCH THIS ! ESPECIALLY IF YOU ARE A MYSTERY FAN!
Was this review helpful to you?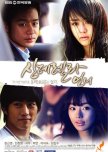 At first, I only wanted to watch this because it was showing on TV and my best friend said it's a good drama. So, I tried it. It wasn't very eye-catching in the first three episodes, it was boring but then I started to like it as they grow older. I dont know why I didn't like it at first, I might have been 'not paying attention' so I rewatched it from 2nd episode and so on, I love it. If you're serious enough, you'll love it. Especially when MGY and SW grew up into adults. I think the best acting here was of SW, I love her acting, she has her cute side and the evil side. MGY here is rather half evil but inside she cares. I understand her character, the feelings and emotions were expressed well by the cast so I love it. The chemistry between MGY and the first guy is like, meh. I don't want them together, sorry BUT that was only at first. They have like 80% chemistry so it was okay. The songs are daebak! Sung by awesome singers! But I wouldn't watch it again. When it's a bit of a sad drama, I don't think I'd want to watch it again. But overall I give this a 9/10! Great plot, great cast, great music.
Was this review helpful to you?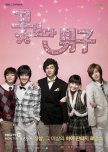 Okay so, the story isn't original. I hate remakes to be honest and this one is just another remake that I have seen or watched a lot of times; 5 for that. There wasn't even extra creativity.
Acting and Cast are really good but it's not perfect. Music is awesome, I love it. Some musics made me cry, my heart aches or made me happy. The singers are so good! But I don't think I'd like to watch it again, I mean, it's like another Meteor Garden or Boys over flowers (manga) and I'm sick of it. But anyway, it's a good drama.
Was this review helpful to you?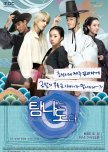 At first, I only watched a few MV of tamra island because Seo Woo was there. I know she's not a very pretty actress like what other would think including my bestfriend, but hey, I think she is a good actress and really looks childish even in Cinderella's sister. That's what makes her cute but at the same time annoying. Pierre here didn't caught my attention, his acting wasn't that terrible but he could have been better. I mainly thought the girl would end up with him and so I didn't want to watch it at first but I decided to give it a chance. It was amazing . I got super addicted to it, I couldn't stop telling my friend how cool this series was. I am on Lim Joohwan or Park Kyu's side here. He is an amazing actor, and his role here is the best and most improved. The story itself is very interesting, like the Pierre/William story about the shipwrecked, the secrets, the love triangle, the fight against evil lol xD the fact that the girl liked William at first... and then Kyu slowly falling in love with the girl without telling her... I just really love it. The music are all so great, everything is so warm to hear and those instrumental musics are the best. I was so into it. You dont know how addicted I am to this, for the first time, a romantic comedy and unusual historical drama. This is the first historical drama with so much comedy scenes and romantic scenes and thrilling scenes that I loved to the max AFTER The Princess man. But hey, you should watch this. I dont understand why it got low ratings, I love this. Forget about William speaking Korean fluently than English, he looks natural in his acting so it was just fine. I know Sometimes Seo Woo/BeoJin exaggerates when she acts so the acting is for me, it could have been 8.5 but overall, this drama is so great and addictive. Trust me.
Was this review helpful to you?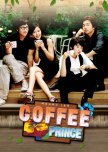 Yoon Eun hye is a great actress. I love the story, it's original and unique. The cast is great. The music are good. But I wouldn't watch it again. It was fun in the first episode, watching YEH acting all that, eating a lot, working in coffee prince, and some funny parts. It was fun, but sometimes it's just too boring. There's too much talking that, talking about nonsense. I just find it really boring, and fun at the same time because the guy thinks he's in love with a guy who is actually YEH. I just didn't love this as in. But it was a good drama.
Was this review helpful to you?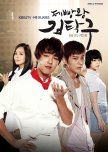 Okay okay. Let me start with I cant believe I actually watched this drama and enjoyed it as much as the others. My parents bought a DVD of this drama, I didn't mind to watch but Mom and Dad always watch it. Wow, they love it, so I said to myself I'm going to try watching it. I didn't expect I WOULD LOVE IT, as in, I wasn't even bored. It gave me encouragement myself, I fell in love with it, I hate then love and hate then love again the characters portrayed and even though this is a sad drama, there were parts I really laughed. I love Lee Young Ah here, and oh Yoon Si Yoon is awesome. He's new is he? But he's so great in here, with his innocent looks. Eugene is great actress, she can act all innocent and jolly and then the mature and selfish and evil YooKyung. I love it! SUPER! Especially the fights between Joo Won and Yoon Si Yoon. This is actually the first long drama series that is about friendship, family, betrayal, money and love. I never get tired of this, and so did my parents.
Was this review helpful to you?