Details
Last Online: Jun 12, 2018
Location: Pearl of the Orient
Total Edits: 0
Birthday: December 12
Roles:
Join Date: September 13, 2011

dapinaymrs
Pearl of the Orient
dapinaymrs
Pearl of the Orient
You must be looking for something.
Let me introduce myself. I'm pretty sure you don't wanna read how I'm a drama addict because we all are here in MDL.
* * *
The name dapinaymrs (the pinay mrs) was an idea that I picked up from The Pinay Solo Backpacker, a Filipina who  traveled the local islands by herself. (I recently found out she is now accompanied by with new-found journey buddies and travel to other countries.) MDL was among the first sites that I used this name for.
* * *
How do I rate dramas? I usually rate the whole drama after I watch it and I rate from the top down. I mean, everything's a ten and then I start deducting points based on two main categories: the story and the acting.
If you tell me a good story--well laid out and something that I could lose myself into, it's a 10. Usually I like resolved endings than open-ended ones--those can be frustrating especially when the writers makes you want it so bad but then they leave you in the air.
And second, there must be a good build up. A good story has development--I think Japanese dramas best portray this point. When they introduce a character, they usually do it casually and flash the new face on focus for a bit, make the new character and the protagonist talk or meet, briefly at first and then they focus at him or her at the next episode. 
On acting -- Actors really play a crucial role in a drama because they give life to it--but they cannot do if their faces are half-dead or they just bear the same kind of expression for ALL feelings. :\
Also, there has to be character development. The supporting cast is there for a reason. And if a drama incorporates its characters for the enhancement of its story, no matter how small or big their roles maybe, it's a 10 for me.
* * *
What Mrs. D has written so far:
The Bridal Mask Hangover with San
Dapinaymrs' Fantasy Weekend-Movie Picks
A Guide to: Prince of Lan Ling with mysecretsoul
* * *
I am following Kwak Jae Yong's works and have watched these amazing films:
Cyborg She
My Sassy Girl
The Classic
Windstruck
Daisy
My Mighty Princess
* * *
I'm a mom of two VIPs, I'm a Cassie VIP and now a fan of Exo, especially this guy. 


Yeorobun, meet my son-in-law, D.O aka Do Kyung Soo. :) 
Isn't he adorable?
* * *
Currently Infatuated with:
Park Bo Geom
Featuring his character in Reply 1988:
The mild-mannered, seemingly innocent and otherwise pill-stoned CHOI TAEK.
(I specifically chose this screencap because of the way Bo Gummie had one eye half-open and the other eye closed. Good acting. I can't wait to see more of him.)
Watch out, he has a killer smile, too!
* * * * * * * * * * * * * * * * * * * * * * * * * * * * * * * * * * * * * * * * * * * * * * * * * * * * * * * * * * * * *
If I said I wasn't too excited about Moonlight Drawn by Clouds (KBS names it 'Love in the Moonlight'), after seeing the first, second and third teasers, I can say, I am totally stoked now.
I hope they're shooting for Sungkyungkwan Scandal feels more than TMEtS because I'd love a good rom-com fusion sageuk than a melo fusion sageuk.
Love in the Moonlight Teaser 1
Love in the Moonlight Teaser 2
Love in the Moonlight Teaser 3
Love in the Moonlight Teaser 4
*   *   *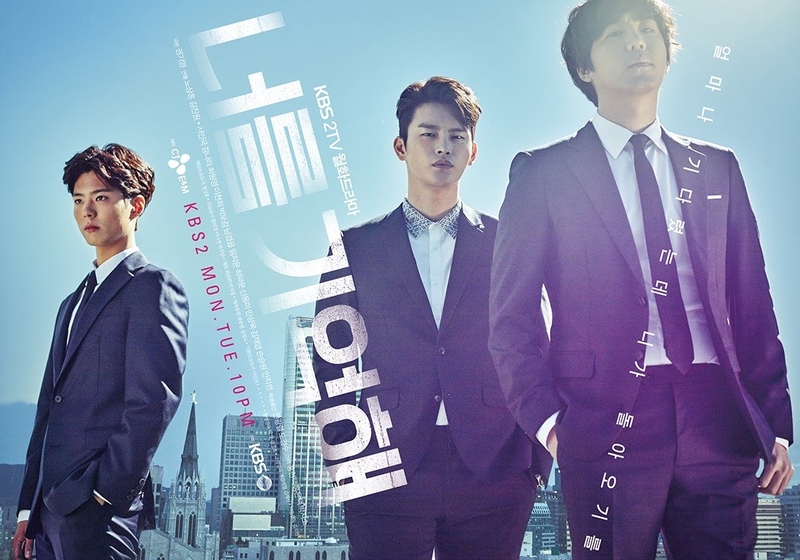 Finished watching: I Remember You
I like this poster waaay much better!
Thoughts: D.O - I still think he's too angelic for the role. But as an afterthought, because of his character's background (the deprivation of a 'normal' upbringing and human interaction), Lee Joon Yeong grew up to violence, abuse and eventually vengeance. All of these--ingrained into his psyche. He had a complex mind that I couldn't read or reach. I couldn't help but feel sad when he looked at the glass pane at his own reflection as if to say:
'Am I a monster?'
TT___TT 
Lee Min - Honestly speaking, he was Elsa to Lee Hyeon's Anna. Towards the end, I was left craving to know where he was going to. Where the hell was he going? Was he going back to his hyung? Was he going to turn himself in? Are we gonna get a second season? Why is this like Reply 1988 where they just leave it like hanging like that? :P Eungdabhara! :P
*   *   *
Bromance bested romance in this drama. Lee Hyeon was best at this. After all, every case they handled always had a connection to him and his past. Cha Ji An turned out to be the third wheeler...er fourth wheeler? She was the weakest link and even without her, Hyeon's story is interesting on its own. Ah but well, this is not Special Affairs Team TEN!
*   *   *
Waaaah, it has been a long time since I updated my profile. I find it a little bit ironic that the Reply series that left me hollow three years ago would get me this hooked on a young actor!
*   *   *
Encounters with Park Bo Gum: Gaksital was the very first. 
Second encounter: Runway Cop - He had more lines there than he had with Roaring Currents.
Third encounter: Reply 1988
Fourth and now on conscious "stalking" mode: The Admiral: Roaring Currents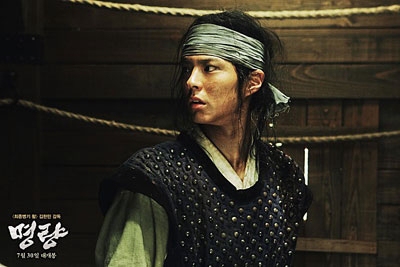 Fifth: I Remember You
Up next?
Tomorrow's Cantabile. I'll pass on this. I'm sorry but I wasn't too impressed with the Japanese version ao I'm finding it hard to start this even for PBG and Joo Won. 
*   *   *
 Chajatta! 
Come Back to Me Again - Byeon Jin Seop
I actually prefer the translation below than the one on the video:
My Dear, Back Again to Me
Statistics
87d 16h 40m
ALL TIME
2,360 episodes, 147 shows
9d 7h 34m
ALL TIME
118 movies
List Updates
Plan to watch

Jun 12, 2018

Plan to watch

Jun 12, 2018

Plan to watch

Jan 11, 2017