If you're still experiencing technical difficulties, please report it
here
.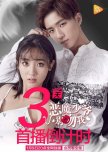 Honestly if you are looking for some light fluff then this is the series for you. The story isn't terribly complex but it does have some interesting bits to stick around for. Although it has some cliches, it surprisingly strays away from some of the major ones. If you can get past the first two episodes which were a bit cringy then you are sure to stick around. This series is ongoing and it's relatively easy to bingewatch.
Was this review helpful to you?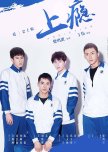 What I Liked
I really loved the character interactions in this drama. Also the main couple had amazing chemistry throughout the whole show. The music was great too. There were a lot of laugh out loud moments and a lot of moments that just resonated with you.
What I Disliked
How the second couple never got together or developed thoroughly (maybe in season two I hope). How annoying a lot of the female characters.
Overall it's a good drama and I recommend giving it a watch.
Was this review helpful to you?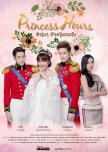 I really enjoyed this drama because to me it seemed really good for a remake. I was urked at some parts of the story but I loved the chemistry between the main leads. It was funny and ridiculous a lot of time but that was what made me like it. I would honestly reccommend people giving this a watch because it is such an enjoyable drama.
Was this review helpful to you?