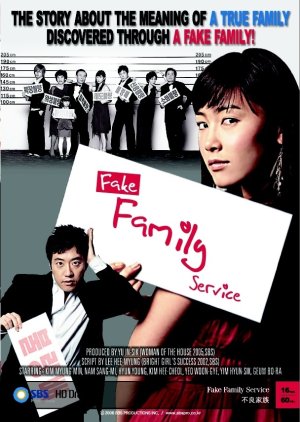 This drama is refreshingly funny and deliciously entertaining! It tells a story of a put together dysfunctional family with just the right chemistry to make it irresistibly funny, loving, encouraging and inspiring. Ol Dal Gun (the main guy) is the coolest character. He is totally way off the chart with his humorous behaviors and actions. My favorite line from him that rubbed onto me is, "Do you want to smell dirt?!" Way too funny...you'll have to see it to understand what is meant by that line in its original context.

In terms of the human emotions, this one delivers it all! Although, it is probably meant to be more of a comedy drama than anything else, it touches your emotions on many fronts, that is, your feelings of happiness, anger, sadness, loneliness, laughter, sanity, etc. This one is not particularly a very deep drama in terms of love triangle relationship but I will say this, you won't be disappointed nonetheless. This one has just the right touch of love drama, not too much and not too little, but enough to keep you on the edge of your seat and feeling satisfied with a happy smile on your face when you reach the end.

Every character in this drama played their part in this film so perfectly, you can't help but fall in love with watching this one. I guarantee you'll be quite entertain from start to finish. If you're still reluctant...you shouldn't be...try out the first three episodes and you'll find yourself addicted to this drama in no time...I did...maybe you will too...

Overall, a very loving, funny, happy and entertaining drama that will have you laughing all the way through!
Was this review helpful to you?