The website is currently undergoing maintenance. Sorry for the inconvenience.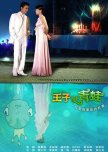 A lot similarities to
-Guy loses memory
-Falls in love with first female lead
-REGAINS memory
-Falls for female lead again
Staring: Joe Chen and Ming Dao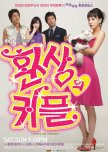 Similar rich person gets amnesia story. In Couple or Trouble, it is the female lead who loses her memory.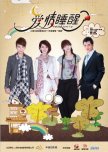 Main male lead loses memory and meets main female lead
and you know how it goes :P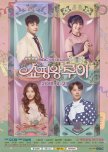 In both dramas:
-The male lead has lost memory and is taken care of by a girl, their family think they are dead.
- Both male leads are kind and cute.
- Good chemestry for the main couple.
- The male leads are from rich families.
-The female lead loses someone of her family she loves at the beginning.
-The female lead is much stronger than she seems at first sight.
-There is someone who wants the male lead to disappear because he wants to take his position in the company.
-The supporting characters are interesting and appealing.
-The female lead ends up working at the male lead's firm.
Points of divergence:
- In SKL, the guy loses the memory once whereas in STLDFM, the guy loses his memory twice, and falls for the female lead once again.
-In STLDFM, the second male lead falls hard for the female lead, whereas in SKL, the love triangle is less highlighted.
-In SKL, the couple is more childish and it is a comedy with a light storyline.
-In STLDFM, the story is more tragic, the storyline is heavier than in SKL but there are still some comedy elements.
I loved STLDFM better because of the casting (Eugene and Ji Sung fan) and the storyline. We really felt the love all along this drama. (I am a bit sad to know that later on he married the girl playing the female rival of Eugene, and not Eugen herself????) Both dramas are good even though STLDFM is older, but in my opinion old dramas are the best because modern dramas lack something older dramas had. If you want a light drama, watch SKL, if you want to witness the birth of a "once in a lifetime and strong love" conquering all, watch STLDFM.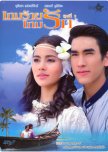 Similar story of falling in love with a person with memory loss who regains memory later and so on.
This one has the male lead going through the memory loss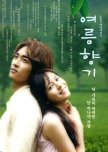 This is one of the most romantic dramas I've ever seen. I highly recommend this one.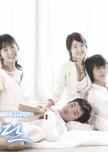 They were filmed in the same era's I guess you could say, they give the same feel when you're watching it - very calm but nice and romantic at the same time...