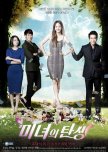 Both of these drama have similar female character and they have the same vibe of happiness.
Birth of beauty is on a house wife transformation and how she finds love .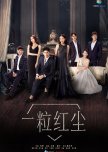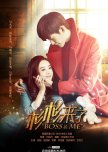 Almost the same story line, normal girl meets and does something significant for her boss. She asks for nothing in return which causes her to catch the bosses attention and things proceed from there. There are even identical situations in these dramas. Main differences are the best friend and the female lead has a secret she's hiding from the male lead!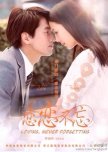 Main leads have met before, male lead does something nice/significant but only the female lead remembers/knows.

So I don't give away any spoilers I'll be as vague as possible:

The feuding male characters are similar in both dramas.

Male lead has a hot temper, is controlling and he has a jealousy issue.

There are probably more but I'll leave them alone =)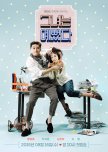 - They both depict physical changes made by the mains and tells the story of how their lives change
- Both set in the work place
- Both male leads are the females' bosses/manager
- She was Pretty's transformation was from attractive to unattractive (even though she wasn't really in my opinion, I thought she was so cute!!) While diamond lover was the other way around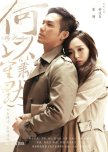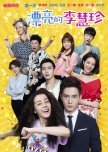 Both the series have female character that find it difficult to work due there unattractive appearance.
-Both drama are about transformation from normal to exceptional.
-Both girls are average earners and find rich boyfriends.
- Both set in the work place
-This drama in particular has a hero who is in love with him self.