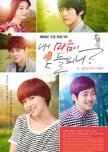 Both feature a male lead who due to a traumatic event in their past have been rendered disabled (one deaf and one blind). These leads can be a bit cold on the outside at times and can appear to be uninterested in what is going on around them, yet they both have a warm, fuzzy inside that leaks through especially when the female lead is present. Someone Like You is more melodrama, and has a dreamy pace while Can You Hear My Heart is more makjang and has a faster pace. Perfect shows to warm your heart on a Sunday afternoon.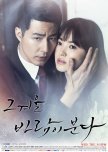 Oh Soo (Zo In-Sung), known as the best gambler in the Cheongdam neighborhood, lives a meaningless life. His parents dumped him at an early age and he lost his first lover. Meanwhile, Oh Young (Song Hye-Kyo) is the heir to a large corporation, but she lives a lonely existence. She lost her eyesight at an early age and her father recently passed away. Their fate soon becomes intertwined.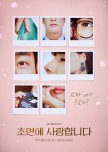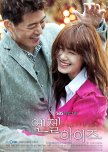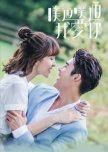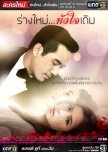 Similar in a manner:
1. Initial love interest dies
2. Main female lead arrives and is somewhat connected to the initial love interest. (In this case Pat was in Lan's body and in Someone Like You the main female lead and the initial love interest were identical twins)

That's all that is similar.

Difference:
1. The ML has a child in RMHJD but the Male lead is totally single in SLY.
2. The Male lead is disabled (blind) in SLY but not in RMHJD.
3. There is a lot more intense tension in this drama than in SLY.
4. The female lead is not married in SLY.