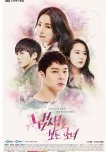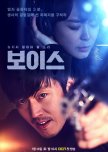 This is slightly different. Voice is a criminal show. The special thing here is that the lead female character was in a car accident as a child and developed an ability to hear the smallest sounds from very far away. An extremely advanced skill. Almost like a dog. The way Mon described herself, like her skill is dog like in smelling ghosts and she gained it after a car accident as a child.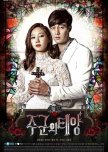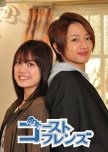 The most comparable: A comedy story about a teenage girl who runs into mysterious happenings through her communicating with ghosts. Asuka suddenly develops her supernatural ability after her traffic accident. While trying to help make ghosts' wishes come true, she falls in love with a mysterious guy named Kaito who turns out to be an incarnate ghost.

I think Ghost Friends is a nice show version.

***Based on all the shows I've listed...I noted I've watched way way way too many of these types of shows.