Where to Watch City Hunter Episode 11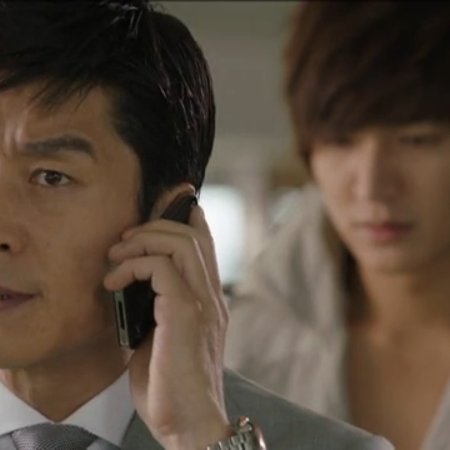 City Hunter Episode 11
---
---
Na Na rescues Yoon Sung in the National Forensic Service, just seconds before being discovered by Prosecutor Kim. Yoon Sung finds out that Na Na know about his true identity and tells her to forget him. Jin Pyo tells Yoon Sung if his true identity is found Na Na will die. Yoon Sung resign from his work and kicks Na Na out her house. Prosecutor Kim visits Yoon Sung's mother and ask about what happened to her husband. Jin Pyo lies to Yoon Sung's mother and tells her that her son is dead, she then runs away from the hospital. Jin Pyo tells Yoon Sung if he doesn't kill Jong Shik he will kill his mother. Shik Joong sends Na Na his affidavit and she asks prosecutor Kim to re-investigate the incident. Na Na and Shik Joong were kidnapped by Jong Shik, but Yoon Sung saves them and finds the missing cash in a hidden room in Jong Shik's mansion. Jong Shik's men caught Yoon Sung and Na Na jumps in front of the bullet to saves Yoon Sung.
City Hunter Recent Discussions
City Hunter Episode 11 Reviews
There have been no reviews submitted. Be the first and
write one
.