Where to Watch City Hunter Episode 12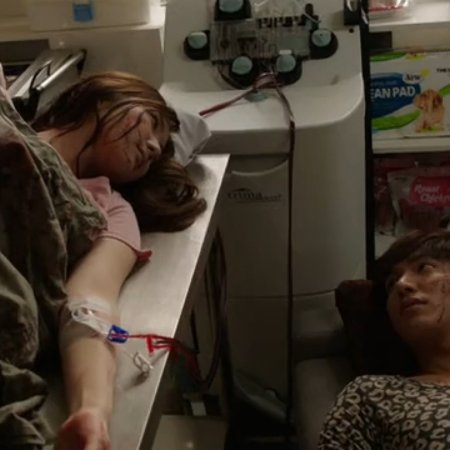 City Hunter Episode 12
---
---
Na Na is take to Soo Hee clinic, and Yoon Sung donates his blood to save her, she is the taken to Yoon Sung's house to hide there. Yoon Sung finds out that Jin Pyo doesn't have his mother, and also that he was stolen from his mother, instead of being abandoned. Na Na tells Yoon Sung she will join him in exposing Jong Shik. Ki Joon, Eun Ah, and the IT chief visit Yoon Sung's house to convince him to return to work. Jin Pyo plans to steal the money when it is being moved, and then send it to prosecutor Kim. Jong Shik is implanted with a wiretapping device in his tooth implant by Yoon Sung. Prosecutor Kim Finds out about the stolen money and confronts his father. Yoon Sung steals the money container, but Jin Pyo steals it back, only to notice later that the container is empty. Yoon Sung sends the money back to the students.
City Hunter Recent Discussions
City Hunter Episode 12 Reviews
There have been no reviews submitted. Be the first and
write one
.