Where to Watch City Hunter Episode 18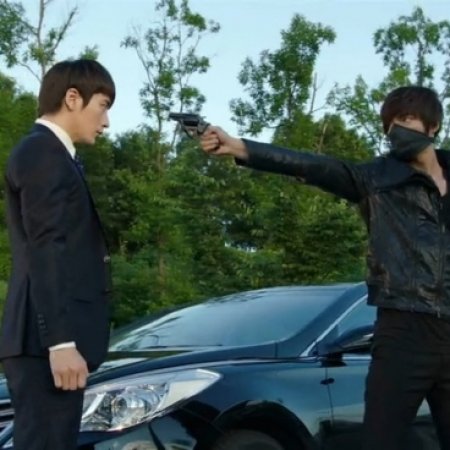 City Hunter Episode 18
---
---
Jin Pyo is saved by Yoon Sung and is taken to the hospital. Doo Shik figures out that Yoon Sung is City Hunter and kidnapped Na Na and throw her in an aquarium tank, but she is save yet again by Yoon Sung, and he tells her to wait for him. He then took Doo Shik to his house. Hae Won falls into initial bankruptcy, with all its smaller subsidiaries on the brink of failure as well. Chun Jae Man tries to rustle up the necessary funds to stop the bankruptcy, which he must secure by the end of the workday. Chun falls to his knees and begs for rescue, offering up the confidential book he'd stolen from Jin Pyo in exchange, but to no avail. Hae Won Group misses its deadline, and bankruptcy is declared. Yoon Sung buys Hae Won chemical for only 100 won. Yoon Sung catch chairman Chun before leaving the country and delivers him to prosecutor Kim. But prosecutor Kim follows him and removes his mask.
City Hunter Recent Discussions
City Hunter Episode 18 Reviews
There have been no reviews submitted. Be the first and
write one
.