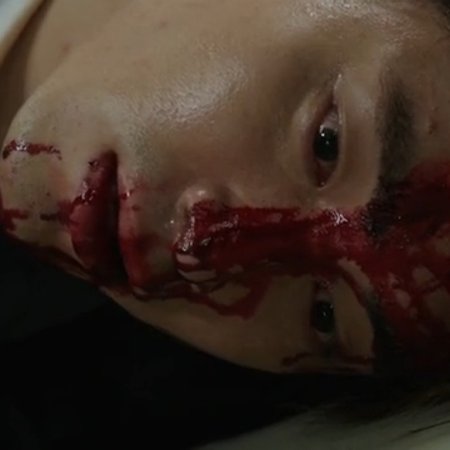 City Hunter Episode 19
---
---
Prosecutor Kim tell Yoon Sung to escape before the police come, and chairman Chun also escapes. Chairman Chun threatens the president, by telling him if he doesn't help him he will reveal that the president had an illegitimate child from a bar hostess. The president asks Na Na where Kyung Hee is but she refused to tell him. Yoon Sung finds out that he is the president's son and Chairman Chun threatened his mom to disappear, because it could have ruined Eung Chan's life. And he also finds out that Jin Pyo already knew about it, but was using him. Sae Hee is tied up by Chairman Chun, and the classified file is taken. Prosecutor Kim goes to retrieve the file because of Jin Pyo's message telling him where it is. Yoon Sung also heads out there and finds out the place of the file from Young Joo's message, and takes it before it is destroyed. Chun's men hit Young Joo on the head and he tells Yoon Sung to relieve what is in the file and asks for his father's forgiveness before passing out.
City Hunter Recent Discussions
Reactions
Was this review helpful to you?
This's a great episode. I tried my best not to cry. I hope kim young joo is fine. i started to really like him
Was this review helpful to you?
To me this was the best episode so far, I hope Prosecutor Kim isn't dead. I also liked it because we see Na Na less often in it.
Was this review helpful to you?
I really hope Kim Young Joo isn't dead :( What a great episode.